Back to Newsletter
All Kinds of News for December 04, 2019
Programming Evolution / Personnel Changes / The Lighter Side / Research / Programming | Trips | Visitors / Buildings & Grounds / Trainings | Conferences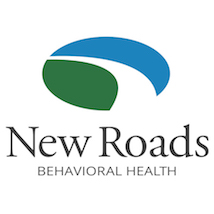 New Roads Opens its Day Treatment Program to the Community
Category: Programming Evolution
New Roads Behavioral Health proudly opens its Mental Health and Substance Use Disorder Day Treatment (a.k.a. a Partial Hospitalization Program) to the Salt Lake City Community. Historically, this program was only offered to patients who had completed New Roads' Residential Program. After urgings from community partners, New Roads' leaders decided to allow direct admission into the Partial program. Now patients, who do not necessarily need 24-hour supervision, can participate in comprehensive behavioral health treatment during the day, while returning home at night and weekends.

New Roads, with its highly-trained clinical team, specializes in treating patients with complicated behavioral health problems like Schizophrenia, Borderline Personality Disorder, Suicide Ideation, Addiction, etc.
About New Roads Behavorial Health's Family of Treatment Programs
New Roads Behavioral Health's family of treatment programs are based upon a holistic, community-focused treatment approach, with a foundation in research and results. New Roads has residential treatment, transitional living, and outpatient options for their clients. There are three distinct and completely separate programs within the residential and transitional living focus: Pathways to Healing (PATH), Women's Road to Healing (WoRTH), and New Roads to Healing (NoRTH). PaTH is a dual-diagnosis treatment program for young men between the ages of 18-28 struggling with substance abuse and mental health concerns. WoRTH is a program designed specifically for young women that focuses on both substance abuse and mental health disorders (including borderline personality disorder) with a strong emphasis on Dialectical Behavioral Therapy (DBT). NoRTH is designed to assist clients with severe mental health disorders in achieving independence by teaching them how to successfully live a life with their diagnoses.