Back to Newsletter
All Kinds of News for January 09, 2019
Personnel Changes / The Lighter Side / Programming Evolution / Programming | Trips | Visitors / Trainings | Conferences / Buildings & Grounds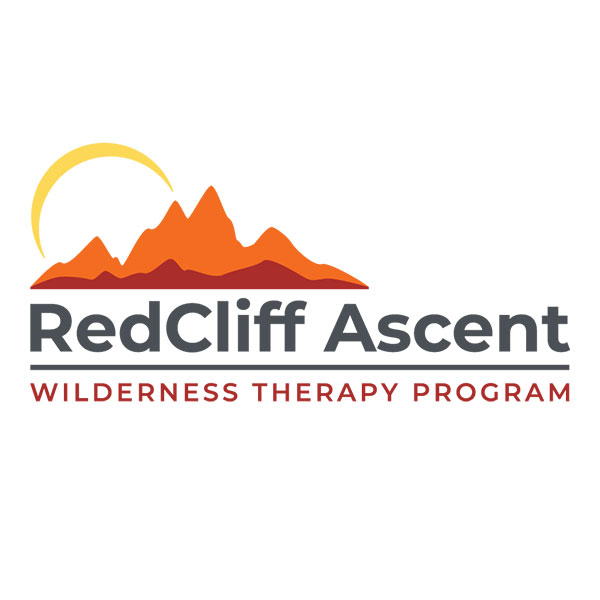 It's Mother Nature, After All
Category: The Lighter Side
There's something distinctly womanly about nature- her ability to create, her resilience, her strength, her fury, and her incomprehensible depths of breathtaking beauty. Mother Nature has something to teach everyone, from her microorganisms to her towering mountains. For women, a connection to Mother Nature is of special importance, especially during times of great need. Through wilderness programming, women have the chance to rediscover their inherent selves: women of nature, mother nature. By rediscovering ourselves as women, we rediscover our deep yearning to live life in its most natural forms with our most natural selves. Nature teaches us how to live, connects us with our powerful position of creation as women, and ultimately, nature heals us from the inside out.
Nature Teaches Women How To Live
One of the more common misconceptions about a wilderness-based program for addiction and mental health is that the program exclusively teaches skills of survival as a means of therapy. Through the experiential learning of survival skills, confidence is increased, perspectives are reset on the world, and women leave feeling a little wilder. Partially, this is true. Wilderness-based programs do accomplish all of these things, but they also accomplish so much more.
Only women who have lived through the true wild of addiction and mental health issues can understand the difference between survival and living.
Addiction, the state of living chemically-dependent upon drugs and alcohol, is survival. Living in the untreated symptoms of mental illness is survival. Being a woman in a male-dominated world is survival. Wilderness programs show us that connection to nature is a connection to the ability to thrive outside of the needs for survival in the succinctly described "man-made" world. When women are surviving, they are not truly living. Once women learn how to live, in full connection with themselves, they are an unstoppable force of nature in their own right. Making the decision to choose recovery, particularly through the path of a wilderness program, takes immense bravery and a willingness to learn more about oneself than ever before.
Nature Connects Women To Creation
Women are, by their very own nature, created for creating - put more simply, women are genetically designed to give birth to other humans, to create human life. The immense profundity of the nature of being a woman is at times burdensome, evidenced no further than the tremendous amount of trauma women have to face simply because of their sexual organs, their sexual nature, and the fact that they are women, holding the key to creation. Spending time with Mother Nature reminds women of their critical place in the world. Women are the creators, the life-givers, the birthers of what is most unique to existence on Planet Earth: human life. When women immerse themselves in the wild, they immerse themselves into the very facets of who they are. Our domesticated, civilized, socialized, programmed selves are not the definition of who we are, nor are our experiences. We are not who society has told us to be, formed us to be, or expects us to be. We are as strong, as vast and as varied as the many landscapes which cover this Earth. Connecting with creation in its purest form through nature reminds us what we are truly made of, who we truly are, and our true power as women, creators of nature.
Radical feminist philosopher Susan Griffin once explained that knowing ourselves in the lens of nature helps us see ourselves as nature. "We know ourselves to be made from this earth. We know this earth is made from our bodies. For we see ourselves and we are nature. We are nature, seeing nature. Nature weeping. Nature speaking of nature to nature."
Wilderness and time in the wilderness are not so much connecting as reconnecting. As Susan Griffin points out, we are nature. Out on adventurous excursions or even in the embrace of a garden, we are nature, standing there, like nature, seeing nature. We are reconnected, we are returned to our sense of our natural selves- that pure, raw, uninhibited, humbled, powerful, beautiful natural self which trauma, addiction, and other mental health issues cunningly help us to forget, if not abandon almost entirely.
Nature Heals Women From The Inside Out
Rachel Carson is credited as being one of the first women who truly advocated for the health and wellness of Earth. A marine biologist and author, Carlson's works like Silent Spring and The Sea Around Us, as well as The Sense Of Wonder, inspired millions to take a greater interest in the environment. Through her compelling descriptions of nature, Carson taught people that a relationship with the environment is a mutual one. Choosing to participate fully in our world is beneficial. As a result of our participation, our world benefits; as a result of participating in the world, we benefit. For women seeking recovery through wilderness immersion, the mutual benefit is the same. More time in nature inspires a deeper sense of conservationism both for the planet and for the self. Realizing the tender, mindful, considerate care the earth needs to remain pure, women realize the same about themselves - to abstain from addiction, to live in peace with mental illness symptoms, requires tender, mindful, considerate care and ultimately conservation. Recovery is a conservation effort in which a woman seeks to heal herself inside and out. Carson explained in Silent Spring that the relationship with nature strengthens the relationship with self. "Those who contemplate the beauty of the earth find reserves of strength that will endure as long as life lasts. There is something infinitely healing in the repeated refrains of nature -- the assurance that dawn comes after night, and spring after winter."
The dawn of recovery will come after even the darkest nights of addiction. Your life has yet to bloom.
About RedCliff Ascent
RedCliff Ascent offers the only women's wilderness treatment program designed by women, for women, to promote a healthy relationship with the self and the world around her. Serving young adult women between the ages of 18 to 30, the RedCliff Ascent recovery program helps women become more in tune with their most basic needs while developing the foundational skills necessary for living a successful life in recovery. For more information on our women's wilderness recovery program, visit us at www.redcliffrecovery.com.