Back to Newsletter
All Kinds of News for July 10, 2019
Programming Evolution / Programming | Trips | Visitors / Personnel Changes / Trainings | Conferences / The Lighter Side / Research / News From allkindsoftherapy.com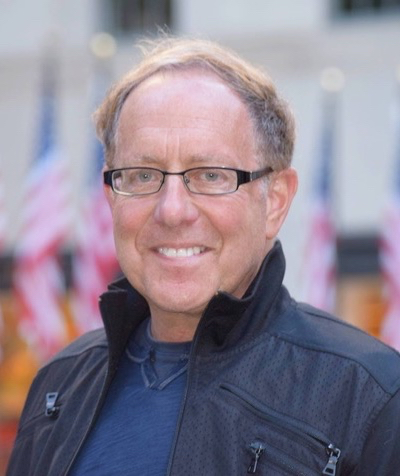 Bringing Cognitive Science and Universal Design to Evoke Therapy Programs
Published July 10, 2019Evoke Therapy Programs at Cascades
Category: Programming Evolution
In a partnership and under the direction of the renowned Learning Specialist Sanford Shapiro M.Ed., Evoke Therapy Programs announces a new initiative, "Bringing Cognitive Science and Universal Design to Evoke Therapy Programs." Based on extensive experience as a Learning Disability specialist, Sanford will be training Evoke staff in Universal Design [UDL]. This training begins the exploration of their thinking styles and how this can affect almost everything else in the treatment process.
According to the Center for Excellence in Universal Design, UDL "is the design and composition of an environment so that it can be accessed, understood and used to the greatest extent possible by all people regardless of their age, size, ability or disability." Many therapeutic programs continue to define themselves by creating a niche; terms like attachment-based or trauma-informed suggest to potential clients a good fit. With UDL, Evoke at Cascades is able to use best practices for any special population to understand and better serve more of what everyone needs. They are better informed about what's needed for mental health and success from deeply understanding conditions such as depression and anxiety. By aligning treatment approaches to different learning profiles and the variations in how clients think and process, Evoke at Cascades winds up with better communication and less resistance. Sanford explains this wider net, "…When best practices are used to teach reading for someone with dyslexia, everyone tends to benefit. In UDL environmental design, think of a ramp entrance to a building. While it may be designed for someone in a wheelchair, it also works well for someone pushing a stroller, the elderly or someone on crutches."
Sanford will begin with a series of trainings for all Evoke staff. The beginning steps for staff members is to understand how they think and how this impacts their life and how it can create biases and blind spots while working with clients. This initiative underlies a fundamental aspect of Evoke's vision that effective treatment starts with the self-understanding of the treatment professional. Such understanding applies to the therapeutic perspective and Evoke's idea that all treatment professionals have an ethical responsibility to do their own work. With Sanford's expertise, the idea is expanded to include the basic way that treatment professionals think. Clinical Director and Co-founder Brad Reedy Ph.D. states, "We believe that by providing staff with the tools and ideas that UDL has to offer, we can achieve better results with a wider group of our clients."
About Evoke Therapy Programs at Cascades
Evoke Therapy Programs at Cascades, in Bend, Oregon provides research-proven Wilderness Therapy treatment for struggling teens, young adults, and their families. and this approach promotes lasting change. They also offer Personal Growth Workshops for individuals, couples, families, and professionals in the mental health field that are looking to create lasting changes in their life.