Back to Newsletter
All Kinds of News for June 05, 2019
The Lighter Side / Programming | Trips | Visitors To Campus / Programming Change / Evolution / Research / Personnel Changes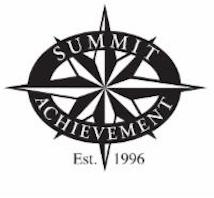 Summit Achievement Launches a YouTube Channel
Category: Programming | Trips | Visitors To Campus
Summit Achievement introduces its Youtube channel, helping educate referring professionals, parents, and students on its hybrid wilderness therapy program and its beautiful location in Maine. Emmy award-winning documentary filmmaker Thom Pollard filmed the first nine videos that are available for viewing on the Youtube channel. Thom's videos include short interviews with the leadership team and clinicians at Summit Achievement, as well as aerial footage of Summit Achievement's campus and surrounding location. Click here to view the YouTube channel.
Mr. Pollard has long been familiar with Summit Achievement and jumped at the opportunity to film the first videos. "I had known about Summit Achievement as I had and still have many friends who had worked there but filming these videos helped me to see how extraordinary this program is and how amazing the people are that work there as well as how they help troubled teens and young adults." (Mr. Pollard has filmed three Everest documentaries spanning two decades. Notably, he was a high-altitude cameraman during the discovery of the body of lost British mountaineer George Leigh Mallory at nearly 27,000 feet in 1999, 75 years after his disappearance ["Lost on Everest", PBS/BBC]).
Summit Achievement will continue to update its YouTube Channel in the future with new and inspiring stories about the program and how it works. If you like what you see, please consider subscribing to the channel. Updated video content will also be available on Summit Achievement's webpage.
About Summit Achievement
Summit Achievement is, and always has been, guided by positive reinforcement and the power of choice. Our outcome-focused program employs effective therapeutic and educational principles. Through the process of engaging therapy, classroom academics and exciting wilderness expeditions, students experience the therapeutic benefits of outdoor adventure-based activities while learning to manage the demands of a more traditional environment. As an intentionally small, owner-operated wilderness therapy program, we serve adolescent boys and girls, ages 13-20, from around the world.