Back to Newsletter
All Kinds of News for May 08, 2019
Trainings | Conferences / The Lighter Side / Programming | Trips | Visitors / Programming Evolution / Personnel Changes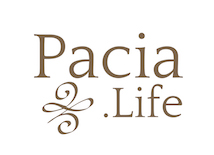 Pacia Life Personal Gap
Published May 08, 2019Pacia Life Salt Lake City, San Diego, Atlas Life Spain
Category: Programming | Trips | Visitors
Young Adults benefiting from Gap experiences have an additional resource with Pacia Life: after years of providing this customized service, our last two years have seen a remarkable increase in 18-24 year olds wanting a meaningful cultural immersion or customized internship. Gap Year Association, GYA, has endorsed Pacia Life Personal Gap to be "more than a Gap," to be a supported, clinically guided, individualized interest-based learning month or semester or year, with peer and coaching communities at the core, no matter what country students choose.
Needing to find purpose, needing a break from sophomore year, wanting to engage in experiential learning to explore what future traditional education can do for career and contribution, these are all components of Personal Gap. Pacia Life takes the core clinical coaching model and for those students who often don't feel a fit with the known Gap programs or semester abroad, they find instead a curriculum of "matched interests" with custom support. Whether it's studying non-profit enrichment programs for school children in many countries, or practicing study skills and prepping for the fall college semester, or continuing a passion in marine science as a volunteer while abroad, or having 8 weeks of transition after a year or two of therapeutic boarding school, Pacia Life Personal Gap is designed to be the bridge from questioning the path to "hopping on the path with support," while not risking a messy transcript — in fact Gap Year Association, www.gapyearassociation.org will inform students of the benefits to Gap and the approval of "taking a Gap" that universities promote.
These "time out/time on" experiences continue to be the narratives of young adults who feel back in sync with their lives, renewed with a vision of their ability to contribute. It has been remarkable for so many, whether a hand's on internship with boats, food drives abroad, marine study and adventure—dynamic and individualized, Pacia Life Personal Gap is becoming a time of dynamic choice and change.
About Pacia Life

Pacia Life is a transitional experience that guides young adults with strong therapeutic and clinical support systems who are seeking to live a results-based life in areas of education, vocational training, apprenticeships, careers, entrepreneurship, personal financial independence, domestic and international GAP year experiences, etc.
Through the Tatori method, students also receive curriculum, support, and coaching in areas of finances, resume building, executive functioning, health and nutrition, wellness, leisure time, social life, relationships, home repairs, and more.