Back to Newsletter
All Kinds of News for May 08, 2019
Trainings | Conferences / The Lighter Side / Programming | Trips | Visitors / Programming Evolution / Personnel Changes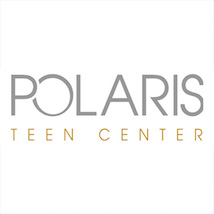 Polaris Teen Center's Wendy Adamson Releases New Book "Mother Load"
Category: The Lighter Side
Polaris Teen Center is thrilled to announce that our Clinical Marketing Manager, Wendy Adamson's debut memoir, Mother Load, will be released this Mother's Day, May 5th, through the ROTHCO Press.
With over twenty years of experience in the mental health and drug and alcohol rehabilitation field, Wendy is a seasoned professional who possesses a comprehensive understanding of the recovery process and psychiatric issues. Wendy's initial training came from working on the front lines in a detox center where she successfully honed and perfected her skills. Wendy later went on to work in some of the most prestigious treatment centers in Los Angeles.
Wendy has lived many lives, and thankfully she has decided to write and share them with the world. As a riveting story teller, Wendy believes that only by telling our personal stories of recovery can we heal the shame associated with mental illness and addiction. Wendy is a passionate communicator whose goal is to invoke social change by destigmatization.
While Wendy once seemed destined to end up another sad statistic of drug addiction, the fact that she not only survived but is a thriving, productive individual is a testament that transformation is possible. Polaris Teen Center is not only proud of her writing success, but immensely grateful to have her on their team.
Look for Mother Load is available on Amazon, and meet Wendy at the Polaris sponsored Adolescent and Young Adult Collective (AYAC) at Calamigos Ranch in Malibu, CA on June 26th and 27th.

To schedule a time to meet with Wendy and tour Polaris, email wendy@polaristeen.com.
About Polaris Teen Center
Polaris Teen Center is a residential mental health treatment center for adolescents and teens in Los Angeles, California. The Polaris treatment team is committed to providing sophisticated, innovative, and compassionate treatment of major depression, bipolar, anxiety and trauma, gender dysphoria, co-occurring substance abuse and eating disorders, attachment disorders, autism spectrum disorders and self harm.