Back to Newsletter
All Kinds of News for September 11, 2019
The Lighter Side / Programming Evolution / Personnel Changes / Programming | Trips | Visitors / Trainings | Conferences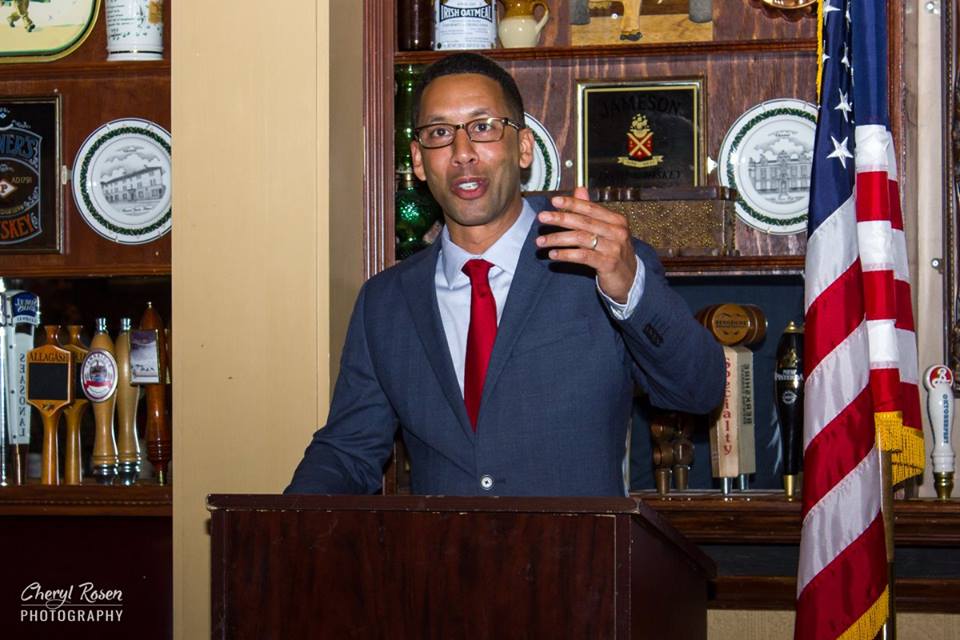 Sean Rose Commencement Speaker at Chamberlain Graduation
Category: Programming | Trips | Visitors
Chamberlain International School held their 42nd Graduation Ceremony in Middleboro this past month and was honored to have Sean Rose as the Commencement Speaker. Sean spent time early in his career as a member of the Chamberlain community and has stayed in close contact with the team at the school over the years.
"Being back here at Chamberlain is bittersweet. Some of the fondest memories I've had in my career started here on this very campus." Sean told the audience gathered under the tent. "From Prospect Street to Germany!" he said, referencing the Europe trip he took students on in 2004. Since that time, according to Sean's bio, he has held various leadership roles in the public and non-profit sectors, and has successfully partnered with state and local government to advocate for and serve youth with complex trauma, mental health and behavioral health issues. Most recently Sean was elected to the City Council of Worcester, the second largest city in New England, where he serves on a number of boards and committees.
Speaking directly to the graduating students, Sean stated "In addition to your academic success, you all have also graduated in the art of resiliency at the same time. You may have not noticed that this is what you were being taught but time will tell. Chamberlain is an institution that fosters and instills important core values like team work, kindness, shared responsibility, and hard work." He encouraged students to take authorship of their own stories as they move on to the next stages of their lives.
Students in the graduating class will be moving on to various colleges while others move on to programs to further pursue additional vocational training. One graduate has utilized his diploma to gain entry into the Armed Forces and enlisted in the Army.
About Chamberlain International School
Located in Middleboro, Massachusetts, Chamberlain International School offers a therapeutic residential learning experience for students ranging in age from 11 to 22. Students at Chamberlain International School struggle with a variety of learning disabilities and mental health challenges.