Back to Newsletter
All Kinds of News for April 08, 2020
Programming Evolution / Personnel Changes / Trainings | Conferences / Programming | Trips | Visitors / Research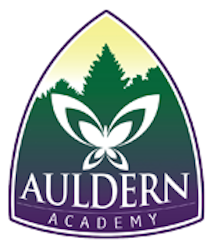 New Executive Director at Auldern Academy
Published April 08, 2020Auldern Academy
Category: Personnel Changes
Please join Auldern Academy in welcoming Executive Director, Cindy Kouhout. Cindy joined Auldern Academy in February 2020, bringing over 25 years of executive leadership experience. Cindy has worked in the foster care system in New York State, worked with the elderly population as a Social Worker and Admissions/Marketing Director, as well as worked in the health care field in areas of compliance and policy development.

Cindy holds her Bachelor's Degree from State University of NY in Sociology and Psychology, with a concentration in direct care. She also has her Master's in Public Administration with a concentration in organizational change and executive leadership from Marist College. In her spare time, Cindy enjoys spending time with her husband and children as well as serving in her church and her community at large. Cindy also has coordinated and participated in local and international mission trips to Israel, the Dominican Republic, and Mozambique. Cindy has enjoyed getting to know the educational consultant and parent choice network of programs and is looking forward to meeting folks face to face in the near future.

Auldern Academy is part of the Sequel Youth & Family Network. As an organization, Sequel Youth & Family Services is closely monitoring developments around COVID-19 (coronavirus). Click here for more information and resources.
About Auldern Academy
Auldern Academy is a college preparatory, therapeutic boarding school for young women ages 14 to 18. We provide a positive platform that helps transform the lives of young women academically, emotionally, and socially.