Back to Newsletter
All Kinds of News for August 12, 2020
Trainings | Conferences / Programming Evolution / Programming | Trips | Visitors / Buildings & Grounds / Personnel Changes / Research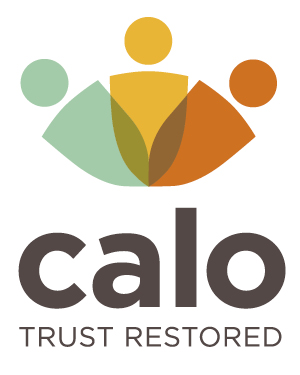 Calo's Sophisticated Neurotherapy Program
Category: Programming | Trips | Visitors
Calo Programs has been leading the field in neurotherapy, complex developmental trauma and residential treatment services since 2014. Their neurotherapy program has developed from the more common plug-and-play approach to a highly sophisticated and integrated therapeutic intervention that is part of the entire treatment plan. The integration involves the clinical department and its psychiatric services.
Calo uses quantitative electroencephalography (qEEG) brain maps to help guide neurofeedback (NFB) and inform individual and family therapy. During their stay, a child receives a minimum of 3 qEEG brain maps. These results are brought to the attention of the entire treatment team. Calo's on-site psychiatrist will consult with the on-site Clinical Neurotherapist to inform her medication management using the qEEG brain map data. This integration helps to provide a higher quality medication management, and a higher quality Neurotherapy training.
Calo Programs' neurotechnicians have ongoing on-site training with a Clinical Neurotherapist who has over 16 years of experience working with neurotherapy and trauma. The Clinical Neurotherapist oversees all cases and applies not only his expertise in neurotherapy, but also his clinical experience to each case, making it very easy to integrate NFB with the clinical departments. Since he is on-site and part of the treatment team, it allows for the relational element with residents that is critical for healing trauma.
Another benefit of having an advanced Clinical Neurotherapist on site is that Calo can turn the brain map into a therapeutic experience for both the parents and the child. Because of this, the brain map results becomes part of the therapeutic process. This can only happen with a practitioner with ample experience and knowledge in both the neurotherapy field and the clinical field.
One of the challenges with adding a comprehensive NFB regimen to a facility for complex developmental trauma is that it is easy to be lulled into a false sense of hope. NFB is alluring for those seeking the magic bullet to trauma. Many want to believe that there is a quick fix to our problems. Thankfully, Calo Programs neurofeedback curriculum has developed past this perceptional challenge and has moved beyond this pit fall towards a synergistic relationship between all of its therapeutic modalities and has implemented highly specific and integrative methods for healing.
One of the other great features about Calo's neurotherapy is that there is no extra cost to the parents. It is an inclusive part of every student's experience at Calo. Other facilities' neurotherapy programs will push those cost onto the parents, or connect students with outpatient providers who have little to no contact with the student's primary therapist.
Not only does the program use the tried and true neurotherapy interventions but it also utilizes cutting edge technologies, always pushing the envelope for more advanced interventions to improve the overall quality of care. This is possible because of the on-site Clinical Neurotherapist engages in research and investigation of new technologies that are always coming onto the market.
Calo Programs has integrated a sophisticated and advanced neurotherapy program at the residential treatment level, and will continue to lead the way in implementing cutting-edge therapies and interventions for the treatment of trauma.
About Calo Programs
Calo Programs is a unique organization comprised of an extraordinary family of programs, all dedicated to healing the effects of early trauma. Calo is a leading network of clinical and therapeutic programs that offers a comprehensive set of services focused on cutting edge, trauma-based interventions.
All Calo programs implement a unique and truly relational treatment model based on the science of neurobiology and evidence-based attachment and trauma treatment research. Calo's proprietary Developmental Trauma CASA Treatment Model and Clinical Structure is pervasive throughout the programs. The unique model facilitates establishing, deepening and maintaining healthy and safe relationships that ultimately lead to co-regulation and joy.