Back to Newsletter
All Kinds of News for August 12, 2020
Trainings | Conferences / Programming Evolution / Programming | Trips | Visitors / Buildings & Grounds / Personnel Changes / Research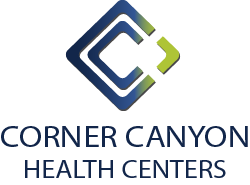 Using Insurance Benefits to Pay for Treatment
Category: Programming | Trips | Visitors
Draper, Utah: Corner Canyon Recovery works with insurance companies to help cover the costs associated with treatment. Insurance plans can reduce or completely take care of the cost of treatment, and the Corner Canyon team is excellent at getting insurance reimbursements for clients. With a Verification Of Benefits (completed at the beginning of the admissions process) some clients may only need to bring in the admissions and testing fees, depending on the mental health and/or substance abuse benefits of their policy. Other clients may need to meet their deductibles before benefits begin to be reimbursed.
"Since opening Corner Canyon Recovery, 63% of our clients have utilized insurance as a means of payment, which has made treatment more attainable in many cases, and also reduce the stress of getting clients into treatment", says Cheryl Kehl, CEO at Corner Canyon Recovery.
Benefits of using insurance benefits at Corner Canyon Recovery:
Reduction in out of pocket costs
Potential coverage includes paying deductible only if it hasn't been met previously
Quick turn around on Verification of Benefits process to determine client coverage, can usually take place within 10 minutes.
About Corner Canyon Recovery: To find out about your coverage, amount of payout and deductible, Corner Canyon makes the process simple for clients and families. Determining coverage is essentially a 3 step process.

First Step - Verification of Benefits
The first step in the process is completing the online "Verify Insurance" form. Corner Canyon's billing team will contact the insurance company and gather plans' benefits information: verify an active policy, substance abuse/mental health benefits, deductible and out of pocket for the plan, current deductible and out of pocket accumulations, and exclusions to the policy.

Second Step - Pre Admission Screening
Next, the admission team will contact the potential client and conduct a Pre-Admission Screening.
Corner Canyon's Clinical, Medical & Psych Teams review the screening and determine if they are a good fit for the client and if there is anything the client needs to do prior to coming in - e.g., detox.

Third Step - Pre Authorization
Corner Canyon's billing team will then take the pre-admission screening and contact your insurance company in order to obtain prior authorization for treatment, to determine if the client meets the insurance company's criteria to be admitted into a residential facility.

Once this is completed, the client is admitted to the facility and treatment begins.
Corner Canyon Recovery works with many insurance companies to help supplement or pay for treatment. Many health insurance plans allow for coverage of Inpatient care, Medical Detox, Co-Occurring Addiction and Mental Health, and Outpatient care. Each plan can be different in the amount of payout or length of stay, but generally, providers include coverage for approved treatment facilities.