Back to Newsletter
All Kinds of News for December 09, 2020
Personnel Changes / Programming Evolution / Programming | Trips | Visitors / Research / Buildings & Grounds / Trainings | Conferences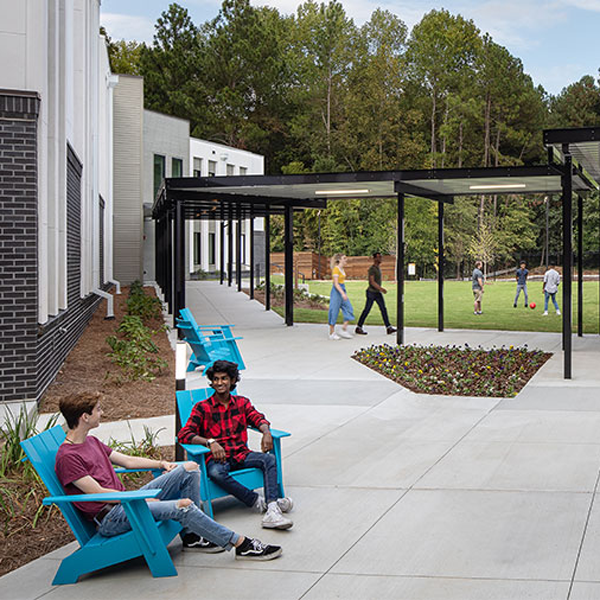 The First Year of Adolescent Treatment at Skyland Trail
Category: Programming Evolution
Skyland Trail began offering evidence-based psychiatric treatment programs for adolescents in October 2019 with the opening of the J. Rex Fuqua Campus. In just over one year since opening the program, they've reached several important milestones. Check out a few highlights of the first year of adolescent treatment at Skyland Trail below.
Teen Clients Receive Care
Skyland Trail began admitting adolescent clients to the residential treatment program in November 2019. The program specializes in treating teens ages 14 to 17 with mood and anxiety disorders.
Clients Admitted: 52 (as of November 2020)
A parent of a Skyland Trail adolescent program graduate says, "Skyland is an organization that truly cares. Always professional and caring, the people at Skyland go above and beyond to help families get back to firm footing."
While 60 percent of admissions have been from Georgia, families from across the Southeast have benefited from the multidisciplinary, evidence-based program at Skyland Trail.
One Family's Story
Mac and Anne's daughter, Laura, graduated from the adolescent residential treatment program at Skyland Trail in 2020. The adolescent residential program treats teens ages 14 to 17 with mood and anxiety disorders. Watch the video here.
In Her Own Words
Skyland Trail adolescent program graduate Laura describes how Skyland Trail helped her learn skills and shift her perspective to find peace and pursue her goals. Learn about Laura's story.
New Insurance Contracts Expand Access
The Skyland Trail adolescent program is a private pay only program. To help families access treatment, the patient billing team worked with many families to file out-of-network benefits. After earning Joint Commission accreditation for the adolescent program and licensure with the State of Georgia, Skyland Trail applied for contracts with several private insurance carriers.
The Skyland Trail adolescent treatment program now is in-network with most plans offered by Blue Cross Blue Shield, Aetna, and Cigna. Contracted insurance agreements, often combined with the Skyland Trail financial aid program, allow many families to access residential treatment for their teens.
Financial Aid Awarded: > $280,000

J. Rex Fuqua Campus Receives Recognition
The J. Rex Fuqua Campus received a Health Care Award of Merit from Engineering News Record Southeast and first place in the 2020 Build Georgia Awards from the Association of General Contractors Georgia.
About Skyland Trail
Located in Atlanta, Skyland Trail is a nationally recognized nonprofit mental health treatment organization serving adults and adolescents with a primary psychiatric diagnosis. Through our residential and day treatment programs, we help our clients grow, recover, and reclaim their lives. We're focused on individuals with complex mental health issues, helping them understand that they can be – and are – more than a diagnosis. We offer expert, evidence-based psychiatric care alongside a compassionate, holistic path to wellness. Our integrated mental, medical, and social model helps clients develop strategies to improve mental health, physical wellness, independence, and relationships with family and friends. Unique therapies offered include music, art and horticultural therapy; workforce and school readiness; primary care services; family therapy; and healthy living and nutrition coaching.