Back to Newsletter
All Kinds of News for February 05, 2020
Personnel Changes / Research / Programming Change / Evolution / Buildings & Grounds / Programming | Trips | Visitors To Campus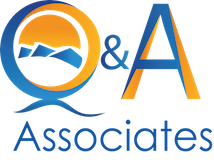 Entrepreneurship at Q&A Associates
Category: Programming | Trips | Visitors To Campus
An entrepreneur is one who takes risks to garner the rewards of owning a business. A young adult who is stepping into his or her life is really no different. Each young adult participating in the programs of Q&A Associates is taking risks to experience the rewards of living a successful and healthy independent life. They are becoming entrepreneurs of their own lives.
Through the years, Q&A has operated several businesses which provide employment opportunities for clients. This list currently includes The Breakfast Nook, Mountain Market, Cabin Mountain Cottage Industries, Venus Pizza Pies, and Gobs & Gobs of Kabobs Food Truck.
The clients participating in Cabin Mountain Living Center, Applewood Transitions for Young Women, and The Journey for Young Men have the opportunity to work in any of these small businesses. They are given opportunities to learn every aspect of each business. Building the skills necessary to operate a successful small business also allows the clients to develop and practice the personal life skills which will help them achieve independence.
"It can be very effective to coach young adults toward independence when they are active in their own lives, working and building relationships in a community immersed setting," said Angie Shockley, owner of Q&A Associates. "Many of our clients have spent years in therapeutic settings such as residential treatment centers, wilderness programs, and therapeutic boarding schools, so they are excited to immediately step into job opportunities when they join us," Shockley continued.
Q&A has also cultivated a cooperative relationship with several businesses in the community, including Canaan Valley Resort State Park and Conference Center. The department supervisors and Human Resources Director of the Resort are always supportive of the Q&A clients, providing various job opportunities and working with Q&A Staff to offer coaching and feedback along the way. Many clients of Q&A have developed workplace skills at the Resort that they have been able to translate to other employment opportunities beyond their time at Q&A Associates.
Becoming entrepreneurs of their own lives means that the clients have challenging situations on a regular basis. They are constantly making decisions and being forced to think through scenarios during their employment shifts. They do not always make the best decisions, but that is simply part of the learning process. "Learning to fail successfully is one of the most critical areas of growth for our clients," said Shockley; "We have all made mistakes in our jobs, but we have also learned how to recover from those mistakes." Building resilience is a major part of the program for Q&A clients, and the work place is a wonderful training ground. Each lesson learned allows the clients to become more resilient and successful on their journeys to independence.
About Q&A Family of Programs
Q&A Family of Programs works with young adults ages 18 and up, providing opportunities for each of them to develop independent, functional, and happy lives with a high level of quality. Our clients have struggled to reach independence for a variety of reasons such as the inability to develop and/or implement the life skills needed to be successful, or struggling to obtain consistent employment. Our goal is to help these individuals find meaning and an authentic purpose for their lives and a practical path to achieve their goals.