Back to Newsletter
All Kinds of News for February 05, 2020
Programming Change / Evolution / Programming / Trips / Visitors To Campus / Personnel Changes / Clinical, Ownership / Research / Buildings & Grounds / Trainings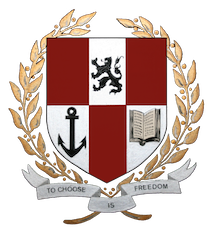 Valley View School Celebrates Its 50th Anniversary
Category: Programming Change / Evolution
In 1970, Dr. Philip Spiva brought to fruition a dream that he had long nurtured; he purchased a 215-acre farm in Central Massachusetts and opened one of the first therapeutic boarding schools in the nation. Dr. Spiva saw that certain boys struggled with the demands of adolescence and were ill-served by mainstream schools. They needed a structured, supportive and normalizing environment within which they could grow, mature, and address their issues. From these core principles, Dr. Spiva and his associate, Philip Bland, developed an exceptional therapeutic school, named Valley View School, which has helped hundreds of boys and their families over five decades.
Dr. Spiva was an ardent advocate of milieu treatment - the concept that a therapeutic environment can be constructed that would be the primary source of change for struggling teenagers. Valley View was constructed with this concept as the centerpiece. Many societal changes have occurred since 1970, such as social mores, parenting styles and technological omnipresence. Not surprisingly, the issues that adolescents present have evolved over those 50 years, with increases in school avoidance, anxiety, depression, undeveloped social pragmatics, and digital addiction. Valley View also has evolved since its inception to take advantage of all that we have learned about adolescence and neuroscience. Current students are offered an array of individual, group, and family therapies, special education services, psycho-pharmacology, mindfulness/meditation, virtual reality anxiety treatment, and in-house clinicians who engage students daily.
And yet despite all of the years and changes, the foundations of Valley View School remain solid, seemingly tireless: positive and nurturant relationships; a normalizing, but firm structure; a growth mindset; and broad opportunities to engage in intrinsically healthy, ego-building activities. On the 50th Anniversary of Valley View School, the staff look forward to many more years of helping boys become "the best versions of themselves that they can be".
About Valley View School
Valley View School, founded in 1970, is a private therapeutic boarding school serving boys in grades 6-12. Our non-profit 501(c)(3) school is located in the central Massachusetts town of North Brookfield. The Valley View Program consists of a comprehensive blend of Therapy, Academics, Athletics, Arts and Activities challenging our students emotionally, intellectually and physically. The boys learn self-control and anger management, social skills in order to create and cultivate relationships with peers and adults, while developing compassion, empathy and respect for others and to realize their true potential.