Back to Newsletter
All Kinds of News for January 08, 2020
Trainings | Conferences / Programming Evolution / Personnel Changes / Research / Programming | Trips | Visitors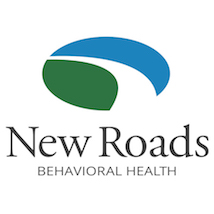 10 day DBT Intensive Training Available at New Roads Behavioral Health
Category: Trainings | Conferences
New Roads Behaviorial Health is excited to provide 10 day Intensive DBT training opportunty for practicing therapists. New Roads Behaviorial Health primarily serves clients with severe, persistent mental illness, addiction, and personality disorders. "Every great therapist knows they need to develop and refine many skills to help their clients get better. Come interactively learn the foundations, the skills, structures, and the strategies of DBT (Dialectical Behavorial Therapy)," said Eric Schmidt, CEO of New Roads. This training is provided by intensively-trained DBT practitioners in Cottonwood Heights, Utah.
The training will be led by Eric Schmidt, LCSW, MBA. Eric has worked in the behavioral health and substance abuse field for the past 30 years. He co-owns and serves as the CEO of New Roads Behavioral Health, which he founded. He is also an adjunct Professor at the University of Utah School of Social Work and Founder and past President of the Utah Association of Addiction Treatment Providers. Jordan Harmon received his MSW in 2008 and is currently a therapist and Program Director of the Women's Program at New Roads (W.R.T.H. – Women's Roads to Healing). Supporting the training are Nicole Manwaring, the Residential Program Manager at W.R.T.H. and Nicole Shaw, LCSW and Director of the Outpatient Program.
The dates of the training are:
January 13th -17th 2020 & April 20th -24th, 2020
Monday - Thursday: 8:30am-4:00pm Friday: 8:30am-Noon
To sign up please click here or contact rachel@nrbh.com if you are interested in attending.
Cost: $500 per week
New Roads Behavioral Health is located at 2450 E Ft. Union Blvd Cottonwood Heights, UT 84020

About New Roads Behaviorial Health Care
New Roads Behavioral Health's family of treatment programs are based upon a holistic, community-focused treatment approach, with a foundation in research and results. New Roads has residential treatment, transitional living, and outpatient options for their clients. There are three distinct and completely separate programs within the residential and transitional living focus: Pathways to Healing (PATH), Women's Road to Healing (WoRTH), and New Roads to Healing (NoRTH). PaTH is a dual-diagnosis treatment program for young men between the ages of 18-28 struggling with substance abuse and mental health concerns. WoRTH is a program designed specifically for young women that focuses on both substance abuse and mental health disorders (including borderline personality disorder) with a strong emphasis on Dialectical Behavioral Therapy (DBT). NoRTH is designed to assist clients with severe mental health disorders in achieving independence by teaching them how to successfully live a life with their diagnoses.