Back to Newsletter
All Kinds of News for January 08, 2020
Trainings | Conferences / Programming Evolution / Personnel Changes / Research / Programming | Trips | Visitors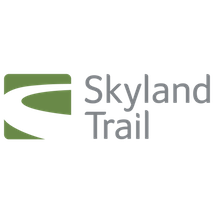 Skyland Trail Research Shows Importance of Cognitive Training in Treatment of Thought Disorders
Category: Research
Atlanta, GA – Analysis of a study on the effectiveness of cognitive training in psychiatric treatment for thought disorders conducted by the Skyland Trail Research and Outcomes Department appears in the March 2020 issue of Schizophrenia Research: Cognition. The study specifically examines the significance of the impact of computer cognitive training on cognitive impairment. Individuals with severe mental illness, particularly individuals diagnosed with thought disorders or experiencing psychosis, are at risk for cognitive impairment, which can involve problems with memory, language, thinking and judgement. The goal of this study was to look for factors associated with cognitive improvement in patients who were referred to computerized cognitive training (CCT), due to low baseline cognitive scores.
The study followed patients in Skyland Trail's residential psychiatric treatment program for adults ages 18 and older. The study determined that the lower a patient's cognitive score before treatment, and the higher their training engagement in CCT during treatment, the greater their cognitive gains by the end of treatment. Results of the study have important treatment implications, including
the importance of immediately assessing patients for cognitive impairment at the beginning of treatment and, if indicated by results of the assessment, referring patients to a cognitive training intervention as quickly as possible
the importance of monitoring patients' engagement in CCT interventions to ensure patients participate at adequate levels for the best results
The full article titled "Training Engagement, Baseline Cognitive Functioning, and Cognitive Gains with Computer Cognitive Training: A Cross-Diagnostic Study," appears in the March 2020 issue (volume 19) of Schizophrenia Research: Cognition.
Cognitive training is a computer-based cognitive rehabilitation training program. A growing body of research shows that, in concert with therapy and medications, cognitive training may be effective not only in stopping cognitive decline for individuals with schizophrenia and other thought disorders, but even in reversing it in some situations.
Results are especially promising when cognitive training is started early in the course of a person's mental illness, making it particularly important for first episode psychosis and young adults who are newly diagnosed.
Skyland Trail patients in the residential mental health treatment program participate in cognitive training groups weekly. Counselors can customize settings for each client to maximize his or her engagement and benefit. As clients progress, the software adapts to their new skill level so that they are always at the right level to continue making improvements.
About Skyland Trail
Located in Atlanta, Skyland Trail is a nationally recognized nonprofit mental health treatment organization serving adults and adolescents with a primary psychiatric diagnosis. Through our residential and day treatment programs, we help our clients grow, recover, and reclaim their lives. We're focused on individuals with complex mental health issues, helping them understand that they can be – and are – more than a diagnosis. We offer expert, evidence-based psychiatric care alongside a compassionate, holistic path to wellness. Our integrated mental, medical, and social model helps clients develop strategies to improve mental health, physical wellness, independence, and relationships with family and friends. Unique therapies offered include music, art and horticultural therapy; workforce and school readiness; primary care services; family therapy; and healthy living and nutrition coaching. Learn more at www.skylandtrail.org.