Back to Newsletter
All Kinds of News for January 08, 2020
Personnel Changes / Professional Trainings / Research / Programming Change / Evolution / Programming | Trips | Visitors To Campus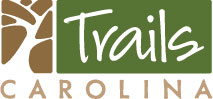 Trails Carolina Outcomes Study Data Goes Live On Their Website
Category: Research
Trails Carolina, a wilderness therapy program for young people ages 10-17, is excited to share that findings from their ongoing outcomes study were added to their website at the end of December. These findings are presented in an interactive graphic that displays both parent and student outcomes data. It shows the change in students' reported symptoms and challenges between admissions at Trails, at graduation from Trails, and 12 months post-graduation.
"Since 2014, we have been working in partnership with the Center for Research, Assessment, and Treatment Efficacy (CReATE) and the Arkansas Institute of Developmental Science in carrying out an outcomes study that explores the therapeutic effectiveness of wilderness therapy," says Graham Shannonhouse, Trails Carolina Executive Director and Founder. "In 2019, we began to release some of the results of this study. We are now proud to share a compilation of the data on our website."
Overall, the data shows significant therapeutic and academic growth for the majority of students involved in the outcomes study. For example, 47% percent of adolescents, between the ages of 14-17, struggled with significant issues related to school upon their arrival at Trails Carolina. Examples of these challenges included truancy or performing poorly. At graduation and one year following graduation from Trails, the majority of adolescents' symptoms had improved. At the 12-month follow-up, only 6% of students continued to report school-related issues.
Outcomes data on the website will continue to be updated as the outcomes study progresses. The outcomes information can be found by visiting: https://trailscarolina.com/does-wilderness-therapy-work/.
About Trails Carolina
Trails Carolina is a wilderness therapy program based just outside of Asheville, North Carolina that offers a multi-dimensional wilderness therapy model to troubled adolescents, ages 10-17. Trails capitalizes upon the profound effects of a student's wilderness experience, and then combines that experience with strong clinical assessments and therapy. For additional information about Trails Carolina, please call 800-975-7303.