Back to Newsletter
All Kinds of News for July 15, 2020
Programming Evolution / Trainings | Conferences / Programming | Trips | Visitors / Personnel Changes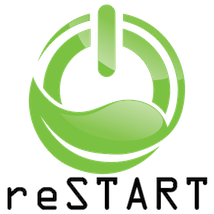 ReSTART is Currently Enrolling Students for the Fall
Published July 15, 2020reStart Life
Category: Programming | Trips | Visitors
ReSTART's year-long program utilizes an advanced ed certified school curriculum and is a private school approved by the Office of Public Instruction (OSPI) in the State of Washington. While enrolled at ReSTART, students will get individualized attention from Love and Logic trained teachers. Many students coming into ReSTART have shown a decline in grades due to their excessive tech use, or maybe they are refusing to go to school at all. This failure to complete assignments or focus on schooling is in no way related to their intelligence and/or their abilities. These struggles are therapeutic in nature and require the strong relationships, flexibility, and creativity of ReSTART's staff, as well as the heavy involvement and accessibility of the student's therapist, to create the long lasting and sustainable change, which will allow them to be successful when they leave reSTART, return to school, or transition to college.
ReSTART is the national leader in mental health treatment focused on internet and gaming addiction. They have been targeting this specific population and treating the anxiety, depression, ADHD, and other underlying issues that accompany internet and video game addiction for almost 11 years. By using their successful treatment model and philosophy, ReSTART has been able to recognize the impact that technology is having on the development of our young people and has established a program that helps their students create a healthy identity for themselves, allowing them to make long lasting change in a short period of time.
This has been a unique time in everyone's lives as we all deal with a global pandemic which has restricted people's ability to do many activities and has raised mental health struggles across the country. ReSTART hopes that their adolescent program, which is on a beautiful 32 acre, can offer an opportunity for all students to rediscover who they are and get them connected to life, nature, relationships and themselves. As the world becomes more and more reliant on technology, the need for young people to establish a healthy balance has never been more important.
About ReSTART
Headquartered in Fall City, Washington, reSTART is a leading advocate of healthy sustainable digital media use (internet, VR, and video games for people and the planet. ReSTART offers staffed residential care for youth (13-17) and life sharing retreats for adults (ages 18-30), along with independent living support.