Back to Newsletter
All Kinds of News for July 15, 2020
Programming Evolution / Trainings | Conferences / Programming | Trips | Visitors / Personnel Changes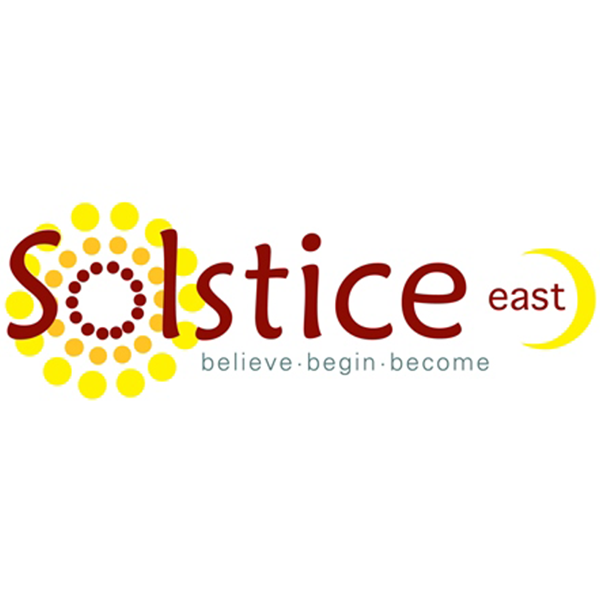 Solstice East Offers Month of Social and Racial Justice Education for Students and Staff
Category: Programming | Trips | Visitors
In light of current events exemplifying racial injustice, the faculty of Solstice East, an RTC serving females ages 14-18 in Western North Carolina, recently curated and completed a series of unique educational programming for students and staff. This month, the milieu and faculty of Solstice East, and sister step-down program Journey Home East, participated in weekly special instructional programming that encompassed past and current events concerning racial equity, media literacy, and social injustice. These sessions not only provided a useful tool to educate students about current events, but also supplied a safe platform for them to discuss topics of concern regarding equity, equality, and privilege.
A session highlight from the past month of unique educational programming included a visit from racial equity guest speaker Leslie Council Lake. Leslie, a leader in Asheville's Black community, is the founder of My Sistah Taught Me That - an organization that strives to educate and empower minority young women ages 11-19. She spoke to students and staff about the history of racial injustice and supplied her audience with tools and tips on ways to be a white ally. Her presentation and thoughtfully-led open dialogue with students and staff inspired all who attended. Additional clinically-minded programmings during the month included a "Privilege Walk" led by select Solstice East teachers; a presentation from a current Solstice East student on the book "The New Jim Crow"; instruction on the history of racial relations in America; an overview of the current events that influenced the recent Black Lives Matter-led large protest movement, and how to evaluate the validity of media news sources. After one educational session, students were encouraged to pen letters to their home state government officials. A viewing of the acclaimed motion picture Just Mercy, followed by a clinically-led group discussion, capped this month of special programming.
The mental health of Solstice East's milieu was at the forefront in curating each event. When organizing each lesson, academic faculty and clinical staff considered the disjointed information that students may have gathered and shared from social calls with family and friends. In a controlled setting, the team of Solstice East was able to present mainstream information and historical facts while mindfully addressing any conflicts or concerns. As a program that values diversity and creating an inclusive environment for students and staff, Solstice East is proud of the strides taken by its leadership team to encourage informed awareness, positive change, and acceptance among its milieu and beyond.

About Solstice East
Solstice East is a residential treatment center for young women ages 14-17 nestled in the beautiful Blue Ridge Mountains just outside of Asheville, North Carolina. Solstice East is committed to treating each student through a combination of individual, family, equine, and adventure therapies as well as treating and diagnosing a range of issues including (but not limited to) trauma, anxiety, depression, eating disorders, substance abuse, suicidal ideation, self-harming behaviors, attachment, and identity issues. Solstice East assists adolescents and their families in developing excellence in relationships, influence, character, and health throughout their life journey. Our holistic approach acknowledges that mental health diagnoses are only one piece of the puzzle; we strive to help young women succeed in multiple areas of their lives.