Back to Newsletter
All Kinds of News for June 10, 2020
Personnel Changes / Programming Evolution / Buildings & Grounds / Programming | Trips | Visitors / Trainings | Conferences / Research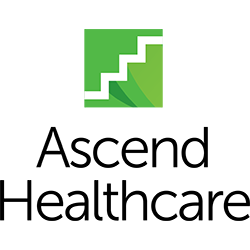 Rebecca Stephens Joins Ascend Healthcare as Therapist
Category: Personnel Changes
Los Angeles, CA, June 2 – Ascend Healthcare, provider of innovative residential treatment for teens suffering from mental health and substance use disorders, has hired Associate Marriage and Family Therapist Rebecca Stephens. Rebecca will be serving as a therapist within Ascend's premier adolescent program.
Rebecca has always been interested in mental health and the healing power of psychotherapy. She obtained a master's degree in Experimental Psychology from California State University at Northridge and a master's degree in Clinical Psychology from Azusa Pacific University. She worked for many years as a Research Analyst at Hathaway-Sycamores, a mental health agency that serves low-income children and families and has worked extensively in high schools and private practice with teenagers and young adults struggling with depression, self-harm, eating disorders, and trauma.
Rebecca works from a person-centered approach, collaborating with clients and families to come up with meaningful goals. She works from several theoretical models including family systems, psychodynamic, and Acceptance & Commitment Therapy (ACT). Above all, she strives to be a stable and compassionate partner on the path to mental health.
"Rebecca has proven to be a great addition to the team and we are delighted to work with her. She is highly collaborative, thoughtful in her approach, and great with our clients," said Jess Beck, LCSW, Clinical Director of Ascend's residential program for adolescents.
Ascend Healthcare is a 12-bed residential treatment center located in Encino, CA, a suburb of Los Angeles. Ascend offers a 45-90 day, insurance-based program of treatment for mental health and substance use disorders. The treatment center's program is designed to support teens and families through evidence-based treatments and a unique clinical approach. Ascend's team nurtures each individual through a journey of acceptance and change, establishing a path for a thriving future.
If you would like more information about this topic, please call Seamus at 617-869-6552 or email seamus@ascendhc.com.