Back to Newsletter
All Kinds of News for March 04, 2020
Personnel Changes / Trainings | Conferences / Programming | Trips | Visitors / Programming Evolution / Research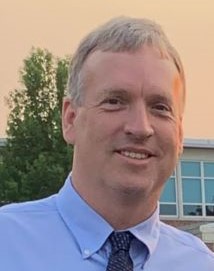 Valley View School Welcomes Craig Nichols to Clinical Team
Category: Personnel Changes
Craig Nichols has joined the clinical team at Valley View School. Craig received a Bachelor of Arts degree in Legal Studies with a minor in Sociology from the University of Massachusetts in Amherst in 1989. He then went on to receive a Master of Arts, and a Certificate of Advanced Graduate Studies in Counseling Psychology with a concentration in Child and Family work, from Assumption College in Worcester, MA.
Craig is a master's level clinician with a wealth of experience working with youth of all age ranges, including those who have been separated from their families, and may have experienced neglect, emotional and physical trauma. He has worked in a variety of roles in the field, including direct care worker, clinician providing individual and group therapy, and program director of a group home for boys with emotional and behavioral difficulties.
Dr. Thomas Nowak, Executive Director, shared, "Craig is a welcome addition to our clinical service team. He comes to Valley View with over twenty years of experience working with children and adolescents in residential and school settings. Craig operates from a trauma-informed care perspective and specializes in working with youth experiencing anxiety, depression, anger management, and attachment issues."
An avid sports fan, Craig has been involved in coaching youth basketball and baseball. He enjoys outdoor activities such as fishing and hiking, and enjoys sharing these interests with the youth he works with.
About Valley View School
Valley View School, founded in 1970, is a private therapeutic boarding school serving boys in grades 6-12. Our non-profit 501(c)(3) school is located in the central Massachusetts town of North Brookfield. The Valley View Program consists of a comprehensive blend of Therapy, Academics, Athletics, Arts and Activities challenging our students emotionally, intellectually and physically. The boys learn self-control and anger management, social skills in order to create and cultivate relationships with peers and adults, while developing compassion, empathy and respect for others and to realize their true potential.