Back to Newsletter
All Kinds of News for September 16, 2020
Personnel Changes / Programming Evolution / Trainings | Conferences / Buildings & Grounds / Research / Programming | Trips | Visitors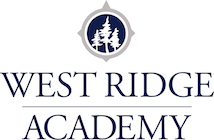 West Ridge Academy Welcomes New Residential Life and Academic Directors
Published September 16, 2020West Ridge Academy
Category: Personnel Changes
West Ridge Academy, a co-ed residential treatment center for pre-teens and teens, is excited to announce two new members of their leadership team.
Dr. Leilani Clark joins the team as Residential Life Director, after serving most recently as Dean of Students in a local private high school in SLC. She started her teaching career at a Hawaiian immersion program in Keaau, where she also managed and worked directly in the residence halls there. She has taught science and math at several schools over the past decade, led and mentored teachers, and developed curriculum and positive reinforcement systems designed to assist students with a variety of challenges. She earned her undergraduate degree in Natural Sciences, her Masters in Biology, and just completed her doctorate of education degree prior to joining West Ridge's team. Leilani's academic training and residential experience make her uniquely suited to help West Ridge navigate this "new normal" climate, and will provide such valuable insight and training for the youth mentor team that she will directly oversee.
Clint Firth joins the team as the Academic Director; his most recent work was as an administrator for the academic team at Monuments Academy, and he's had the privilege of working in teaching and administrative roles in academics in several residential treatment centers over the course of his career. Clint's first career was as a technology executive, and he's excited to incorporate this experience into the school system at West Ridge Academy, while creatively utilizing the talented, specialized teachers and special education coordinator at WRA for direct instruction, learning labs, school outings and assemblies, and individual academic advising for every student in the program. Clint is licensed as a Math and ESL teacher has an undergraduate degree in International Politics, and is working to complete his Educational Leadership licensure in the spring of 2021.
Executive Director, Janet Farnsworth, reports "this change in organizational structure mirrors the internal changes we've worked hard to orchestrate over the past few years, with a renewed focus on cross-departmental collaboration and innovations in approach across all of our programs and services. Because our vision is to create a program that is accessible for all kinds of families, and for students across a wide age range, we feel blessed to have found such uniquely talented folks to join us. These two additions to our team will help us to continue our mission, with an intensified focus on creating opportunities for real-world experiences both in and out of the classroom. I know that Clint & Leilani will work closely together to create new pathways for learning, growing, and healing for all of our students."
About West Ridge Academy
West Ridge Academy… where our 50 year mission has been to offer hope and healing in an environment that encompasses Humility – Accountability – Service – and Love. Feel free to give us a call or email us if you have any questions.