Back to Newsletter
All Kinds of News for September 14, 2022
Buildings & Grounds / Programming Evolution / Personnel Changes / Trainings | Conferences / Programming | Trips | Visitors / Research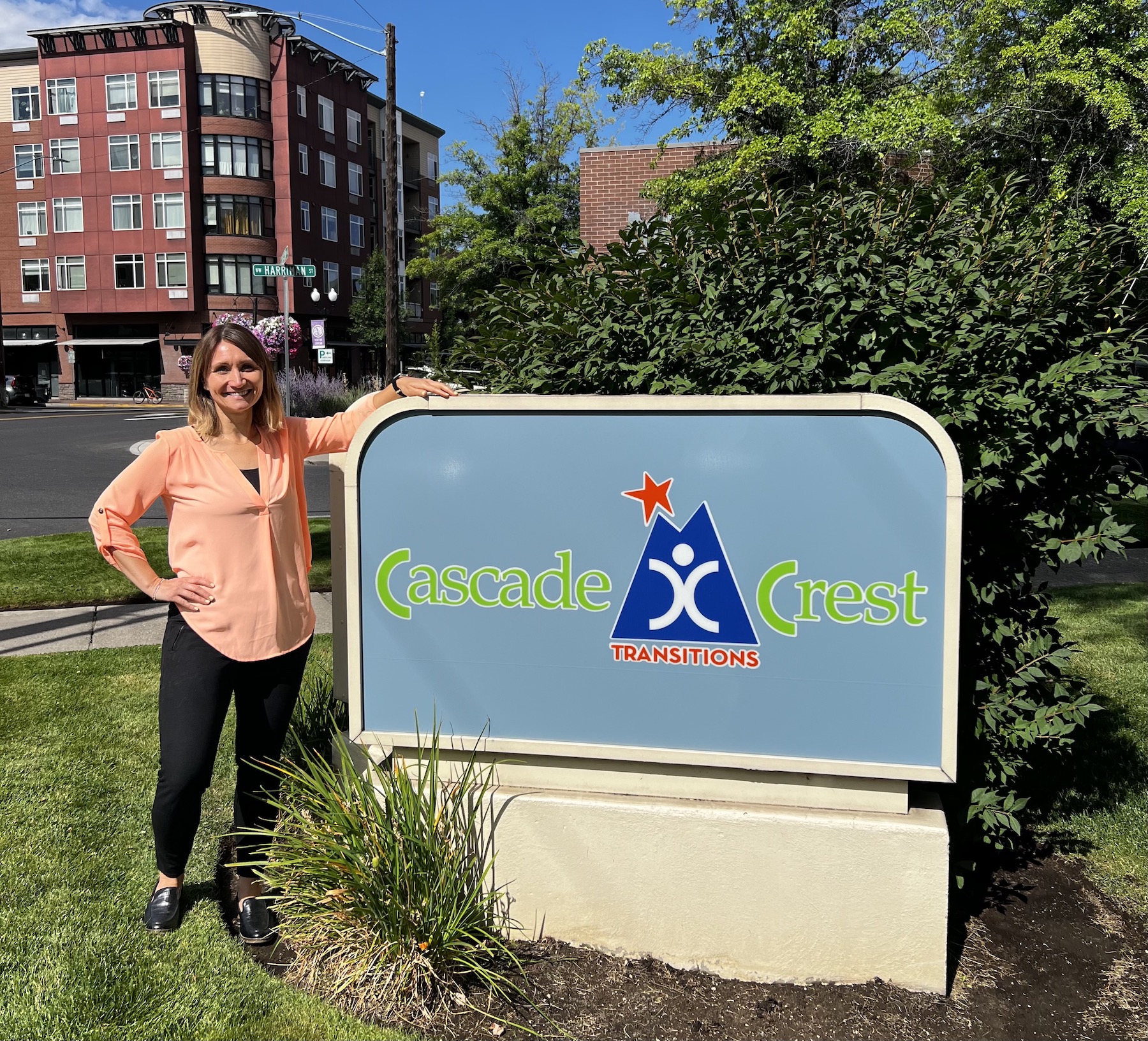 Cascade Crest Welcomes Jensine Peterson, as new Executive Director
Category: Personnel Changes

Cascade Crest Transition's owner and founder, Sean Fievet, is pleased to introduce Jensine Peterson, M. Ed., as Executive Director. With nearly 20 years' experience in both therapeutic and academic settings, Jensine has dedicated her career to supporting adolescents and young adults in meaningful transformation. Although new to her role as Executive Director, she is not a new face to CCT; Jensine previously served as an Academic Advisor at CCT before pursuing leadership opportunities working with adolescents in the public sector. For nearly a decade, she led middle and high schools prior to re-joining CCT in 2022.
A lifelong leader and learner, she earned her undergraduate degree in science education from Northern Arizona University and a graduate degree in school administration from Concordia University. She completed post-graduate studies at the University of Oregon with an emphasis on organizational leadership, talent management, finance, and innovation.
Jensine is driven by her love and appreciation for transformation and the belief that we must strive to be our best selves, every day. She is an active member of a 12-step community and understands the complexities of addiction and families who navigate them. She is a wife and mother of two children and holds family as a strong core value. As a nature-loving family, they enjoy gardening, exploring Oregon, and growing together.


Celebrating over 10 years, founded in 2011. Cascade Crest Transitions has been an industry leader in aftercare/transitional programing for young adults. We working with young adults in a co-ed setting between the ages of 18-23. CCT offers continued therapeutic and academic support, in a sober setting, and safe community, along with real life experiences. Cascade Crest is located in beautiful Bend, Oregon.