Updated: February 2021, added that there are now 19 states that have banned conversion therapy. There were 18 when this blog was written. And links to the Standards of Care provided by the World Professional Association of Transgender Health,
Allkindsoftherapy.com was the first directory to evolve the binary gender declaration from male and female to include transgender. I am not saying this because I get a Gold Star for being ahead of the game. I did it because I saw the change happening. This was not selfless. Full disclosure, I didn't know much when I added this 'feature' to the directory. I am still learning, developing, and messing up pronouns along the way. I now know I am a cisgender heterosexual whose pronouns are she/her (& that took me a few years.) I have a lot to learn about LGBTQI+. This is what I know now, which is much like when I was learning about Autism years ago, "Once you have met one person on the Autism Spectrum, you have met one person on the Autism Spectrum." Because processes that a person lives through are rarely a straight line, and because gender is a spectrum, one person's story is just that, one person's unique story.
For you, the visitor to this website, you need to know this, first and foremost: when a treatment program on the AllKindsofTherapy.com website lists itself as dealing with transgender clients, that does not mean they are experts. They have self-selected a button to reveal that they serve trans teens or trans young adults. It is now up to you to do research, ask questions, and ask more questions to find out how they serve their clients.
If you have a child who identifies as transgender, before focusing primarily on the treatment facility, your family will be profoundly well-served by using a therapist in your area who is an expert, to guide you to a sense of understanding and appreciation of your child's struggle. When you look for that therapist, do not just choose one online based on what they put on their profile. Ask a professional who they have WORKED with in the past. Ask about their education in regards to gender identity, ask about how many clients they currently serve that trans-identify, and don't be afraid to ask for, and contact, references.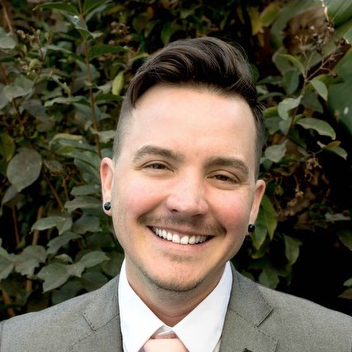 My go-to person is Beck Gee-Cohen because he is tied into this community, the work, the healing, along with the work for himself; he is, therefore, a resilient and tested clinician. (Read the blog that Beck wrote to help parents know what details to ask for, and did some demystification of the transgender journey for me and the readers of the blog. And I listened to the podcast The Trauma Therapist Project, Episode 369: The Trauma of Invisibility with Beck Gee-Cohen, MA, LADC. Although the podcast is geared towards clinicians, it is good, really good.) And again, Beck received late-night texts from me asking questions for this blog. He reminds me that trans youth are three times more likely to contemplate suicide than heterosexual youth. Trans people of color suffer added stressors due to racism and violence than their white peers. Transgender youth report significantly increased rates of depression, suicidality, and victimization compared to their cisgender peers (The Trevor Project). 50 percent of transgender girls report being physically threatened in a school setting (Human Rights Campaign). So treatment programs that enroll trans clients must also serve these clients, from enrollment to milieu, with treatment to transition out of the treatment program (no pun intended here).
Following up on Beck's previous blog "Questions & Concepts You Should Ask Transgender Treatment programs" to Ask Trans, additional inquiries for investigating transgender residential treatment options or interventions for your child or young adult.
How does the intake form for the treatment program mention gender? Are there just "male"/"female" options?
Do staff use chosen name & pronouns of the client?
How do they create safety for the client?
How do the clinicians create (and maintain) a verifiably safe community?
How does the treatment program train staff?
There are only 19 states that have banned conversion therapy. I mention this because it was a surprise to me at how few. This means that there are treatment programs that will practice this on LGBTQI+ clients. Be an informed consumer.
Resources recommended:
Books referenced in the Trauma Therapist Podcast:
Contact Beck:
Treatment programs that specialize about the World Professionals Standards of Transgender Health provide their Standards of Care.
About the Author
Jenney Wilder, M.S.Ed launched All Kinds of Therapy in 2015, as the only independent online directory for the Family Choice Behavioral Healthcare Industry. With an impressive case of ADHD and her starter career in the 90's in Silicon Valley, the dream for creating a website with features like side-by-side comparison and an integrated newsletter was born. Jenney stopped counting treatment centers and all types of schools that she has visited when she hit 500 many years ago. She was the sponsoring author of the only Economic Impact Study of the Family Choice Behavioral Healthcare Industry, which revealed the only true financial figures about this industry (in Utah). Jenney has a Masters in Special Education from Bank Street College (NY) and a Bachelor of Arts focused on History from Wheaton College (MA).