AKoT: Mona Treadway, Ph.D. thank you for talking with me. First, let me start by saying congrats on the Ph.D! I know you have finished celebrating it, but those of us who could not imagine a feat like yours, we want to keep singing it from the rooftops. Now, to prove your credentials – I would like you to help document some of the trends and growth of young adult treatment options, so let's start with a little about your story.
You started Dragonfly Transitions in 2000 as a customized wilderness and adventure program for families and individuals. I first learned about you from a colleague while I was a therapeutic consultant in Washington, DC in 2005. I still remember the coffee place we met at, but that is another story. Please explain Dragonfly's evolution from customized options for clients and families to a more systematized 18+ transitional program with vocational and educational opportunities?
M.T.: We began working with more and more young adults in the wilderness that needed broader life-skills support as they left the wilderness therapy program. At the time, there were very few young adult programs that "allowed" young adults direct access to a typical town. To be honest, we truly started the transition model with one student as a favor to his family. It's been an organic evolution ever since – always examining what works, what doesn't and what needs to be added. It's how we ended up with the Homestead and A Leap of Taste – how we added the vocational opportunities. We are now working with local businesses to further expand our apprenticeship opportunities. Developing a variety of college options has also been imperative.
AKoT: I am asking all this because I want to gain a sense of what has changed in the young adult treatment world – from your vantage point or your research? It is hard to get a handle on the different approaches and levels of care.
M.T.: Young adult transition programs are a relatively new model within the private-pay treatment world (Family Choice Behavioral Healthcare Industry) and have gained increased recognition in the last ten years, with a handful of programs in existence more than 15 years: Benchmark Transitions, Echo Springs, Dragonfly Transitions, AIM House, and Spruce Mountain Inn. There is a crucial need to really support young adults being discharged from primary treatment (e.g., all levels of residential treatment programs, wilderness therapy programs, substance abuse/recovery treatment programs).
Primary treatment provides a structured, supportive environment where the individual is often isolated from the temptations and pressure of the real world, and to have success after such focused, isolated treatment, a comprehensive, empathetic support culture is needed for young adults to learn, practice and integrate wilderness therapy and "front-country" skills in our fast paced world.
Young adult treatment or transition programs often:
Integrate professional licensed therapists based on the model of the program,
Assist students in setting goals, and then helping track and achieve them,
Help the young adult navigate college courses or vocational options,
Help clients find and maintain part or full-time work,
Learn and practice life skills associated with finances and independent living,
Assist students in setting relevant interpersonal or other life goals, and then tracking and achieving them.
AKoT: There are many different models and locations for all of these programs.
M.T.: There are a wide variety of programs ranging from highly structured and clinical to mentor-based and designed primarily to support college or work experience. The easiest way to group them is how they staff or have therapy or psychiatric support from most supportive to least. Like all levels of care, there are exceptions to these four buckets of treatment.
The other piece that has evolved is the wide range of program locations. Young adult programs are now located in a variety of different settings like, in smaller towns or rural areas or in large urban centers and cities. There is something for everyone.
Most programs create varying levels of structured environment or support to assist the emerging adult:
reduce harm from unproductive or high-risk behaviors, and
to gain personal insight, direction and internal initiative.
The transition model is best implemented through using:
Therapy
Social milieu
Life-skills education
Vocational support
Recreation
Health and wellness
Medication management
Academics
Experiential Education
Many transitional programs also work with the parents to educate them around family systems, separation-individuation, and their role in the therapeutic journey. How the program does this work varies greatly.
AKoT: The Young Adult Transition Association (YATA) has grown from 6 member programs to 19+ members while young adult options have flourished in the last 10 years. Terms like "Failure to Launch" and "Emerging Adults" have become household names (that no one likes). Over the next decades in young adult programming, where do you see the trends pointing?
M.T.: We've seen four distinct models emerge for young adults that cover a range of structure and support:
Onsite Therapy/Residential – this option is the most inclusive with therapy provided by the program and students live in a community setting with a high level of structure and support. These programs often have stages of independence as a student moves through the program.
Outpatient Model/College Support – this option is more academic focused and often students find a local therapist. This model typically has life coaches or mentors as the primary support.
Outpatient Therapy Model/Independent Housing – with this option students typically live in their own apartment and coaching and therapy are accessed at the program's office.
Apartment Living with Mentors – this option is focused on vocational training, education and life skills in a safe community that is not familial. Emerging adults in this group may have few behaviors or clinical diagnosis and need a place to grow into adulthood, outside of their home.
This is helpful information. It is hard to quantify or convey the dynamics of great programs, to adequately show young adults their options and to illustrate to a family how the options differ and the implications of these distinctions.
Another aspect that is difficult is how each of the four different models, have phases and each of these model's goal is independence and have the young adult become their own agent of change. What did your research find?
While there is a range of options for young adults, my research found that young adults identify three main areas that support their growth:
Interpersonal Relationships
Community and Culture
Experiential Education.
This information provides referring professionals and families questions to ask as they explore programs for a young adult in need of treatment or academic support.
AKoT: Why do you think this growth is happening?
M.T.: Jenney, this is a complex and multifaceted question! We live in a society that is increasingly difficult to navigate and young adults are screaming out for support in this stage of development. Anxiety, depression and isolation are through the roof in our society. I reached out to a few other young adult programs to see what their response would be and here's what I heard:
Danny Conroy, founder of AIM House states,
"I think that we are seeing a society in general that's less connected to one another with the onset of technology, smart phones, social media. In general we are facilitating an era of virtual connection. There is no substitute for authentic connection with another human being. Then of course there are opiates, which have complicated things more – excessive drug use at earlier ages than ever before and family systems that have disintegrated over time. I consider the young adults we work with to be the canaries in the coal mine of our society and there's a whole lot more of them acting out a deeper systemic issue that is not just about families, but our society in general".
Shelley Skaggs, Chief Admissions and Marketing Officer for Benchmark Transitions states,
"I think that the growth in young adult programs is happening for a couple of reasons and they are really mutually inclusive… first, there are just more treatment centers in the marketplace and they are all trying to capture market share. With the access to pot, alcohol and prescription drugs on the rise with adolescents and teens, more kids and young people are facing addiction and mental health disorders and are needing treatment in their late teens and 20's – and the treatment centers are happy to oblige. There are some really great treatment programs out there and there are equally as many that are on the questionable side. The young adult treatment industry needs to stay up to date on the successful treatment modalities for young people and help steer the course of ethical business practice, ethical treatment and ethical billing practices so that we can weed out the ones that aren't focused on quality client care and outcomes. We can help each other elevate our facilities by collaborating to develop standards of treatment for young adults and holding each other accountable for best practices. Addiction and mental health issues aren't going away, so we'll continue to see more and more treatment centers out there trying either save lives or trying to make a quick buck. We just have to help differentiate those so that the good ones can sustain and the not so good ones will phase out by attrition".
Sean Roberts, Clinical Director for Cascade Crest Transitions states,
"My sense is that the increased need for young adult programs is less about an increase in pathology but more about young adults not having the coping skills, resiliency, or emotional intelligence to cope with the greater environmental, social, and interpersonal demands that come with young adulthood."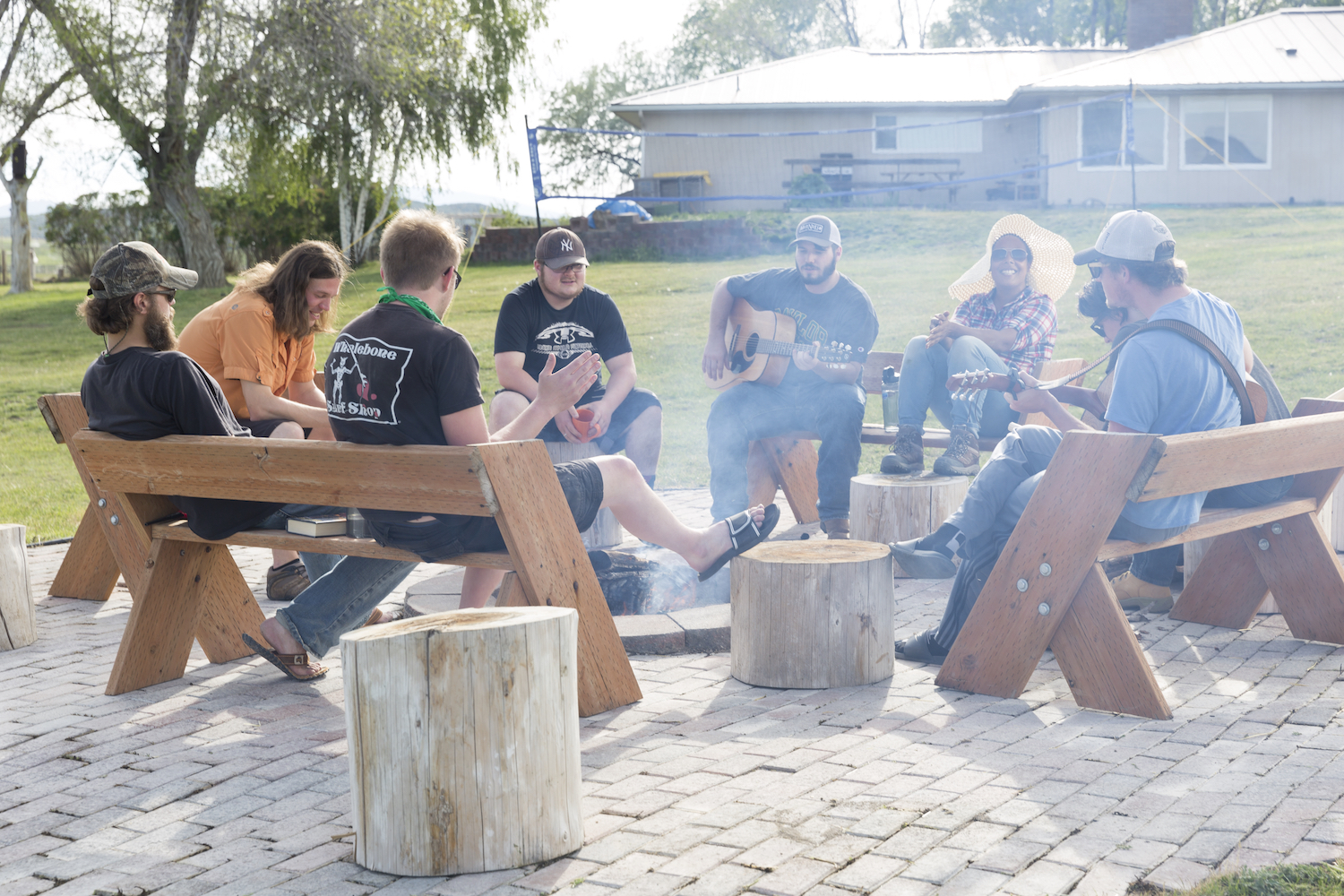 AKoT: What I appreciate about the young adult treatment programs is that you are working together and collaborating and looking for trends through the formation of Young Adult Transition Association. Is it true that there is a young adult research journal that will be published?
M.T.: The Journal of Therapeutic Schools and Programs will publish a special edition on young adult topics in January 2018. Sean Roberts, Ph.D. is the guest editor and the edition will focus on topics like transition care, developmental tasks, family dynamics, college, careers, and romantic relationships. The research findings from my dissertation will be included in this publication.
AKoT: Wonderful news. I am excited to focus on research on young adults. Is there anything you want to add?
M.T.: There is another organization I've just learned about – The Society for the Study on Emerging Adults (SSEA). They also publish a research journal focused on young adults and are currently working on a special edition "Opportunities and Challenges for Prevention and Intervention in Emerging Adulthood."
Thanks for this discussion – working with young adults is such a rapidly changing field and as treatment providers it's important to continue to learn directly from the young adults themselves – their voice and experience can inform our practice. It will be through transparency around what works and what doesn't and collaboration with one another that we will continue to understand how to best support emerging adults.