Taking a gap year is becoming increasingly popular and more mainstream than ever before. Data collected by the Gap Year Association is showing the numerous benefits that occur when young adults take a gap year before or during their college experience, and this knowledge is being accepted and appreciated by most colleges and workplaces as valuable life experience. Ethan Knight, Executive Director and Founder of the Gap Year Association says, "Over the last 10 years, it's grown an average of about 23% year-over-year, but that's a rough measure, and we're now estimating roughly 40,000 students per year are taking a gap year of some sort. Last year's (2017 enrollment over 2016 enrollment) estimate was 9.3% growth."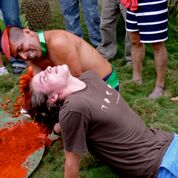 In a quickly-evolving society that is focusing more and more on the individualized needs of consumers, it is not surprising that the gap year market is doing the same. There is one thing that all gap year experiences have in common though. When a young person takes a year off to experience new things, step outside of their comfort zone, and develop areas of interest and skill, they will also experience an immense amount of personal growth. Taking a gap year will contribute to an inordinate amount of growth in self-discovery and increases in confidence, self-efficacy and intrinsic motivation, but this growth process can also be intentionally cultivated and developed for young people who are struggling to understand who they are and what they want to do with their futures.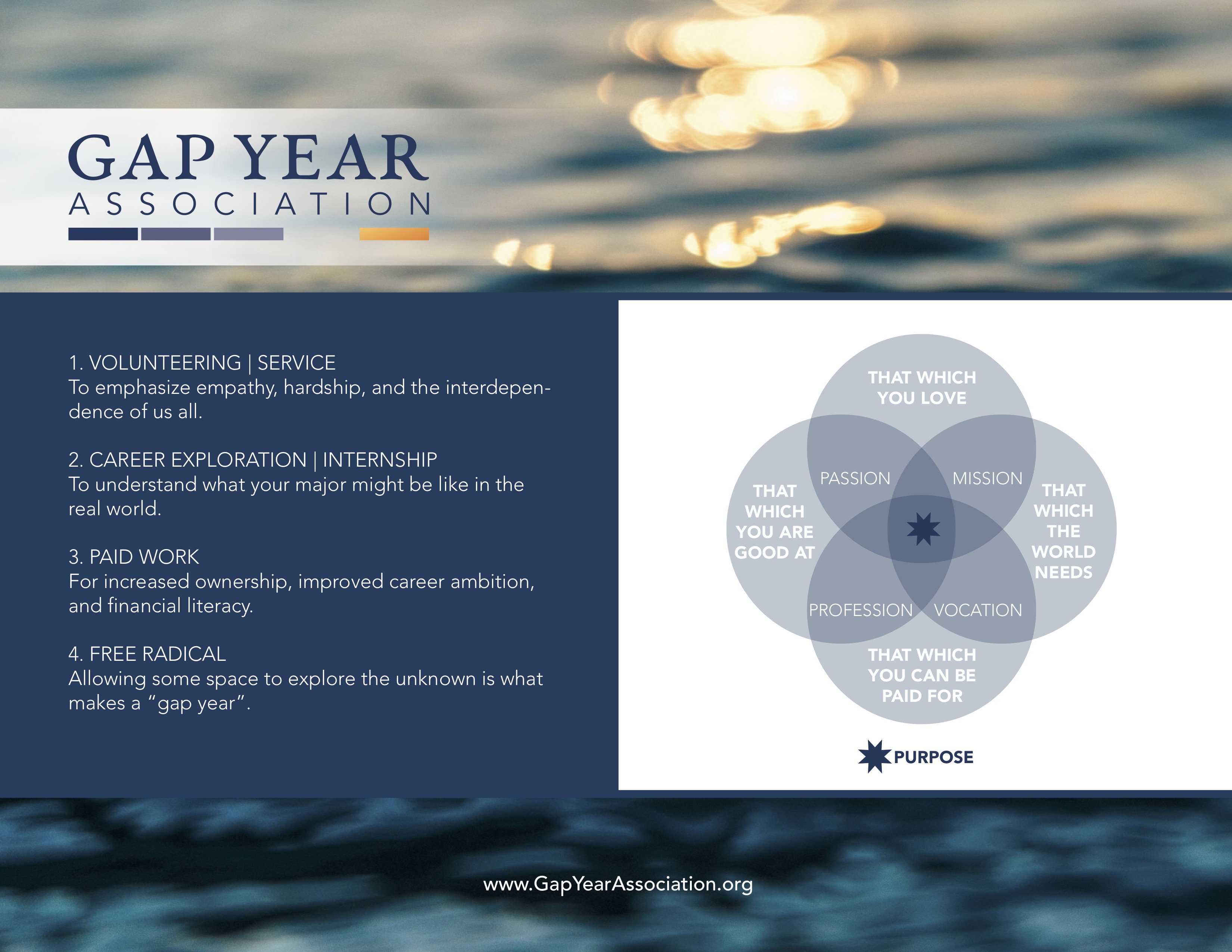 With the rise in popularity and acceptance, many structured gap year programs are becoming available to young people who are seeking intentional experiences in a variety of niche focus areas. There are gap year programs available to those looking for volunteer and professional opportunities, language immersion, extracurricular skill development and travel experience. There are gap year programs focused on agriculture and sustainability, leadership development, outdoors and survival skills, and pursuits in sports. Gap years aren't solely for cultural experiences; programs are now offering college credits, certificate completions, and employment experience. The list goes on and on. There is something for everyone. With so many individualized options, young people can find a nuanced, engaging transformation the appropriate fit for themselves to gain the skills and practical knowledge necessary to developing the skills necessary in their successful future. Goals as they emerge into adulthood.
For young adults who have been in a treatment or recovery setting, planning a gap year before transitioning back into school or work environments could be the perfect bridge between healing and maintaining. After completing an intensive clinical treatment program, such as wilderness therapy, residential therapy or recovery treatment, it is often hard for young people to sort out how they now can fit into their communities as a newly healthy and motivated individual. This process can be overwhelming and, in worst case scenarios, could even cause a digression away from the growth made in treatment. With an intentional, supportive, exciting and empowering year to assimilate young people can focus on areas of interest that amplify their strengths and sense of selves in order to create and maintain a new positive self-identity. They can practice the skills they've learned in treatment, grow areas of personal and professional interest, discover incredibly foreign and fascinating cultures and places and get to know their new healthy selves in exciting and awe-inspiring situations.
When young adults find hope and healing through an intensive therapeutic process, consider having them bridge their growth with a gap year and an adventure of a new and healthy lifetime!
Editor's Note: Although this blog is focused on treatment to transition options, Gap Years are universally beneficial for all types of students. If Malia and Sasha Obama can do it, why not think about if you are finishing high school? Read this blog to assess college readiness for yourself or your rising senior. Or this TedX about Gap Year programming that the author recommends.
About the Author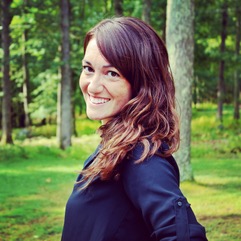 Tracey Bachrach, MAPP, CTRS is the Director of Business Development for Point School Puerto Rico, a hybrid gap year program for young adult males. Tracey received her Masters of Applied Positive Psychology from the University of Pennsylvania under Dr Martin E.P. Seligman. She has also been a Certified Therapeutic Recreation Specialist for 10 years. Tracey is passionate about the development of well-being, character strengths, and positive self-identity within young adults. She also feels strongly about the benefits of incorporating fun and wonder into all aspects of life. Tracey loves being outside and experiencing new things. She enjoys hiking, camping, surfing and traveling.