Gender ::
Female | Male | Transgender
Director of Admissions
Shannon Virgin
Physical Address
139 North 100 West
St. George
,
UT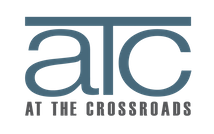 atthecrossroads.com
At the Crossroads (ATC) is a co-ed young adult transitional living program located in St. George, UT. At the Crossroads offers residential housing with full range of individual, group and family therapy, life skills coaching and psychiatric services. Although clients may arrive at ATC with a wide range of mental health, developmental, and addiction/recovery related struggles that contribute to the barriers bringing them into treatment; the common thread they share is their struggle to launch toward stable and healthier individuation and emerging young adulthood. At the Crossroads, our client's needs, interests, strengths and educational and personal career goals are assessed so an individual treatment plan can be implemented. Clinicians oversee treatment planning and coordinate with staff to ensure follow through and accountability. ATC prides itself in offering practical, real life experience by utilizing resources and networking connections within the community. Rather than creating a fabricated, superficial and overly restrictive environment that will not prepare our young adults for life outside of a program, we offer enough trust and freedom to our clients helping to decrease their resistance to create more significant internalized change. It is in these real life experiences that we provide the most significant opportunities for teaching and growth. Our clients know that through the highs and lows that may follow we will always be there for them to cheer them along and offer our support. We value connections and relationships the most.
General Information
Private Company - Owners On-Site
Privately Owned
At the Crossroads Inc.
Transitional Living / Community Based Support
Program
Executive Functioning or Social or Life Skills
Failure to launch
Sober Community
Supportive College Environment
Call for more information.
based on individual progress
Apartment Living: Live in support staff
Apartment Living: Support staff on call
Houses: Live in support staff
Houses: Support staff on call
Call for more information,
Therapy
Provided as Part of Program
Not Available
Onsite
Offsite
Other
Technology
Hardwired Computers
Students have Laptops
Access to Internet turned off nightly
}
Not Allowed
Call for more information.
Education
Dixie State University; GED; high school diploma
Accreditation
State License
Utah; mental health and substance abuse
Call for more information.
Education is doe offsite.
Nuts & Bolts
Call for more information
Las Vegas, Las Vegas McCarran International Airport [LAS]
Insurance
Private / Self Pay
Infectious Disease
Call for more information.
Mission Statement
At the Crossroads is a young adult transitional living program providing coaching, therapeutic support and real life experiences for young adult men and women struggling to launch from their primary support systems. Although there is variance with the underlying diagnostic indicators that bring a young adult to ATC and the subsequent treatment planning and solutions necessary during their course of treatment; the inability to develop healthy individuation is at the common root among all clients. ATC serves both a diverse population of young adults ages 18-25 -- cultural, religious, gender identity (Transmale, Transfemale, Non-binary), sexual orientation.