Director of Admissions
Closed
Physical Address
990 Glovers Grove Church Rd.
Siler City
,
NC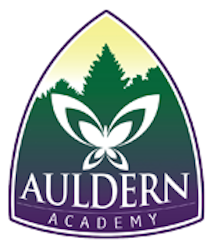 >>> AS OF FEBUARY 7th, 2021 AULDERN ACADEMY IS CLOSED.<<< Their statement: At Sequel, we consistently evaluate our programs to ensure we are meeting the needs of our clients. Due to decreased demand for services at this location, we have made the difficult decision to close the Auldern Academy. We are very proud of the staff at Auldern Academy, who have impacted the lives of hundreds of youth over the past 10 years. Auldern Academy is a true college preparatory, therapeutic boarding school for young women ages 13 to 18 located in North Carolina. STUDENT PROFILE: - Depression - Anxiety - Trauma - History of self-harm - Defiance - Poor Impulse Control - Negative Peer Relationships/Trouble Making Friends - Low Self-esteem/Low Motivation - School Refusal or Academic Underachievement - Executive Functioning Challenges - Learning Differences e.g. ADHD, NLVD, etc. CLINICAL PHILOSOPHY: The Auldern clinical philosophy is inclusive; integrating our students, parents and referring professionals into the therapeutic process. We help our students and their families find a renewed sense of hope and a desire to work together as a team.
General Information
Corporate Or Public Company
Privately Owned
Sequel Youth and Family Services
Please call if you have additional questions.
Residential Treatment
Students are Always in "Line-of-Sight" with staff
HIGH: Family Expected on weekly calls (or more) & to attend all family workshops (weekly , monthly or quarterly)
Therapy - Individual
Yes, part of the program cost
All therapists are licensed by the state of operation
Additional Professionals & Medical Rule Outs
Call for more information
Treatment Modalities
Art
Breathing Techniques / Breath Work
Meditation
Academic
9 - 12
College
Call for more Information
Traditional teacher-led class
Year Round School (either quarters, trimester, semesters)
Call For More Information
Transition Programming
Plans created depending on student needs.
Call For More Information
Accreditation
Nuts & Bolts
Call for more information
Call for more information
Mission Statement
Our mission is to provide a challenging and nurturing environment to help academically capable young women, grades 9-12, overcome social, emotional and cognitive limitations and realize their potential to live, learn and grow.