Gender ::
Female | Male | Transgender
Director of Admissions
closed - no admissions
Physical Address
1458 NW College Way
Bend
,
OR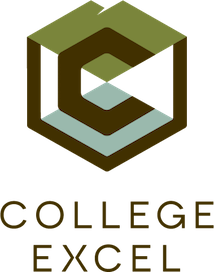 Founded in 2003. **** CLOSES 9-9.22 It is with a heavy heart that I am announcing that College Excel is closing its doors on September 9th, 2022. After 19 years in operation the decision to close has been difficult to come to terms with, yet the impact of the pandemic on our business has made it challenging to continue to operate. Over the next 30 days, we will be working closely with the families and referring professionals whose students are enrolled to assure they have the support they need during this transition and are honored in the process. I want to personally acknowledge all of you who have trusted us over the years to provide students a safe place to step into adulthood and find college and personal success. Your support over the years has contributed to our achievements and made us better at what we do. In closing, College Excel was born out of my passion for helping young people learn to love who they are regardless of their challenges. It has been a privilege to serve our families and the last 19 years have provided me with an extraordinary journey. I will miss the colleagues, families and employees I have had the opportunity to work alongside and wish everybody the best. I am not sure what is next for me, but my intention is to trust, let go and keep an open mind. Please feel free to reach out if you have questions. Thank you, Jeannie Crowell Founder

General Information
Private Company - Owners On-Site
Privately Owned
Jeannie Crowell
Learning Disabilites / Spectrum
Program
College Support (mentoring)
Unstructured Communication
Nuts & Bolts
Call for more information
Transitional Living / Community Based Support
Program
Unstructured Communication
Education
College University or Community
Nuts & Bolts
Call for more information
Mission Statement
Founded in 2003, College Excel is the nation's leading comprehensive residential college support program. Created in response to the growing need for alternative approaches to higher education, our mission is to promote independence through sustainable college success. College serves as a vehicle for expanding one's knowledge of the vast and complex world around them; establishing healthy living habits; and ultimately achieving independence. Offering comprehensive, individualized academic and personal structure and support, we believe that every student can succeed in college.