Gender ::
Female | Male | Transgender
Director of Admissions
Shaun Oldroyd
Physical Address
13020 S. Fort Street
Draper
,
UT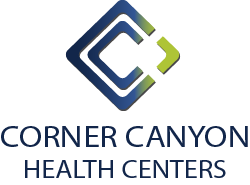 cornercanyonhc.com
Corner Canyon Health Centers are residential programs treating adults of all genders with addiction and mental health disorders. Comprehensive, innovative assessment drives treatment planning and implementation and includes Psychological, Psychiatric, and Medical testing, as well as Pharmacogenetic DNA testing, DNA testing for Addiction, optional DNA testing for other concerns, and Brain Mapping. Corner Canyon's clinically rich programming also includes brain-based approaches to optimize healing. The gut-brain diet we eat is based on current research that says that the stomach biome strongly influences mental and physical health. We eat healthy, delicious food with a Mediterranean foundation, and include probiotic supplements. Therapeutic methods include EMDR and Accelerated Resolution Therapy, CBT, DBT, Internal Family Systems, Experiential, Equine, and Neurofeedback. We individualize each client's treatment by having high staff-to-client ratios and program flexibility in meeting their clinical, physical, and other needs. Corner Canyon Health Centers is located in Draper, Utah, and is able to utilize MOST out-of-network INSURANCE policies to help families receive reimbursement. For questions about our treatment program please click on our link or call us at (877) 717-6237. LEGIT SCRIPT CERTIFIED, Joint Commission Accredited Treatment with multiple levels of care -> Residential Treatment > Transitional Living > PHP > IOP
General Information
Private Company - Owners Off-Site
Privately Owned
Cheryl Kehl
Program
Students are Always in "Line-of-Sight" with staff
ADHD
Alcohol Addiction
Anxiety Disorder
Bipolar and related Disorders
Chronic Pain
Codependency
Depressive Disorders
Dual Diagnosis
Eating and Feeding Disorders
Major Depressive Disorder
Mood Disorders
Neurodevelopmental disorders
Personality Disorders
Process Addictions
Schizoaffective Disorder
Trauma/PTSD
Unknown DX
Call to disuss.
HIGH: Family Expected on weekly calls (or more) & to attend all family workshops (weekly , monthly or quarterly)
Call for more information
Call to discuss.
Therapy - Group
Advanced Practice Master Nurse
Accredition / Affiliation
Nuts & Bolts
Call for more information
Call for more information
Call for more information
Insurance
Private / Self Pay
Breakout Billing For Insurance
Call For More Information
Transitional Living / Community Based Support
Program
Sober Community
call for more info.
Personalized. Call for more info.
Call for more information.
Education
College University or Community
Accreditation
State License
Legit Script Certified Call for more details.
Nuts & Bolts
Call for more information
Call for more information
Call for more information
Call For More Information
Insurance
Private / Self Pay
Call For More Information
Infectious Disease
Major Injury | Death
Please call to learn more.
Call to learn about our personalized programming.
Mission Statement
Corner Canyon Health Centers believe in comprehensive, innovative assessment, offering clinically intensive treatment, Out beautiful facility offers a comfortable and caring environment, insight oriented emotional support, and research validated treatment methods for healing mental health and dual-diagnosis concerns, We are dedicated to determining all the factors influencing our clients, intervening to correct them, optimizing and healing the brain, and body, and creating the most effective healing experience possible for our clients, families, and professionals we serve.