Gender ::
Female | Male | Transgender
Director of Admissions
Tamra Foy
Physical Address
2650 W 2700 S
Syracuse
,
UT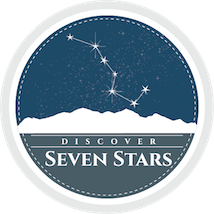 discoversevenstars.com
Seven Stars is a flexible, individualized, treatment & assessment program offering a multi-disciplinary approach to working with teens who have neurodevelopmental delays, autism spectrum disorder (ASD), anxiety and co-occurring disorders. HYBRID MODEL * 3 days on campus attending group therapies like: Social skills, Communication skills, Emotional Regulation, Individual and Family therapy, and earning credit in a Therapeutic Classroom. * 4 days per week off campus adventure therapy day trips like: skiing, rock climbing, hiking, biking and monthly overnight camping and backpacking. STABILIZATION IN ACUTE CARE SETTING * Optional for students requiring emotional, behavioral, or medication stabilization. * 1:1 staff to student ratio. * Length of stay is individually based ranging from days - weeks RESIDENTIAL TREATMENT AND ASSESSMENT * Functional Assessments include: psychiatric, medication management, academic, behavioral, social and emotional assessments are included. * Formal assessments available at additional cost using licensed adjunct professionals: neuropsychological, speech & language, audiology, and sensory evaluations. * Treatment team approach: Board Certified Behavior Analyst, SLP, Clinical Psychologist, Psychiatric Nurse Practitioner, Primary Therapists. * 3:1 staff/student ratio Fully licensed and accredited focusing on evidence based therapy that include: Dialectical Behavior Therapy (DBT), Cognitive Behavior Therapy (CBT), and Positive Psychology. >>>> Please read the facts listed below or click on our website link for more details <<<<

General Information
Private Company - Owners On-Site
Leased By Program
3 years years
Big D Construction
Residential Treatment
Single Rooms with Private Baths
Doubles
Triples
Quads
HIGH: Family Expected on weekly calls (or more) & to attend all family workshops (weekly , monthly or quarterly)
Therapy - Individual
Yes, part of the program cost
All therapists are licensed by the state of operation
Additional Professionals & Medical Rule Outs
Call for more information
Treatment Modalities
Adventure Therapy and Social Skills Groups
Call For More Information
Art
Breathing Techniques / Breath Work
Meditation
Yoga
Outdoor Adventure and Experiential Learning
Academic
Traditional teacher-led class
Teachers support blended learning
Packets with teacher support
Therapeutic classroom emotion/behavior management
Year Round School (either quarters, trimester, semesters)
Call For More Information
Transition Programming
Family Or Student Coaching Support For Certain Amount
Therapist support/assist through transition
Accreditation
Nuts & Bolts
Call for more information
Call for more information
Call for more information
Elopement
Infectious Disease
Major Injury | Death
Pregnancy
Runaways
Restraint with injury
Wilderness Therapy Model
Base Camp | Adventure Therapy
Individualized behavioral service plans
Family Participation
Video calls with student and therapist available
Family Workshop / Visits
Family visits encouraged every 4 to 6 weeks. Overnight off campus option
Clinician Information
All therapists are licensed by the state of operation
Call for more information
Art
Breathing Techniques / Breath Work
Meditation
Yoga
Medical / Wellness
Nurse
Psychiatrist / MD
Physician Assistant
Active Psychosis
Actively Suicidal
Fire Starter
Less Than 30 Days Sobriety
Need for Detox?
No Definitive Guardianship
Pregnancy
Call For more information
Psychological Evaluations
Academic Offering
Call for more information
Program Licensing and/or Accreditation
Nuts & Bolts
Call for more information
Call for more information
Mission Statement
A premiere assessment & treatment program with comprehensive, multidisciplinary, and neurodevelopmentally focused program using the evidenced based Positive Psychology model. Using a hybrid residential treatment and adventure therapy design focused on treating teen boys and girls struggling with Attention Deficit Hyperactivity Disorder (ADD/ADHD), Autism Spectrum Disorders (ASD), Learning Disabilities (LD) and any other co-occurring disorders. COVID 19 UPDATES We are monitoring daily updates from the CDC, WHO, State, and Local Health Departments on the COVID-19 status in the State of Utah and across the country. We are evaluating our protocols on a daily basis. The wellbeing of our clients and employees is our greatest priority. Some temporary changes to our programming include: * All staff and students are screened daily for symptoms. * We are limiting off-campus outings to outdoor activities away from crowds. * We are discouraging in-person parent and consultant visits and tours, and are offering videoconference tours instead. * We are discouraging parents from traveling for unnecessary visits. * All visitors and new admissions are screened for flu-like symptoms. * We have dramatically increased the frequency of handwashing, disinfecting often-touched surfaces and student laundry. * As directed by the CDC, we have procured a 30 day supply of food and supplies in order to weather possible supply shortages.