Gender ::
Female | Male | Transgender
Director of Admissions
Admissions
Physical Address
1018 East Front Street
Coeur d'Alene
,
ID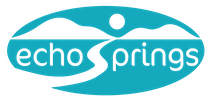 Echo Springs Transition Study Center empowers young adults to live effective and productive lives. Echo Springs approaches each student as a young adult with a great deal of untapped potential. The intention is to engage them in meaningful, appropriate relationships that foster growth and development.
General Information
Private Company - Owners On-Site
Privately Owned
Echo Springs
Transitional Living / Community Based Support
Program
Unstructured Communication
Education
College University or Community
Nuts & Bolts
Call for more information
Mission Statement
Echo Springs Transitional Study Center