Gender ::
Female | Male | Transgender
Director of Admissions
Tamra Foy
Physical Address
2650 W 2700 S
Syracuse
,
UT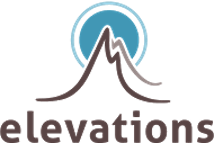 elevationsrtc.com
Elevations is a licensed co ed treatment program that provides an intensive, therapeutic program utilizing an interdisciplinary approach. We work with complex and diverse population - cultural, religious, gender identity, sexual orientation, family foundation, ages 13- 18. DIAGNOSIS CAN INCLUDE: •Depression/Anxiety •Trauma History •ADHD or Learning Disabilities •Mood Disorders •Substance Use •Self-Injury •Identity issues •Impaired daily functioning and other associated psycho-behavioral concerns COMMUNITY •Students flex between the larger campus community where they participate in school, recreation,, dining, etc to their housing community which is comprised of 14-16 peers.. This smaller therapeutic cohort is where they participate in group and other therapeutic interventions. EDUCATION • College Prep, accredited/traditional teacher led instruction • Small class size 8-12 • SEVIS approved • NPS certified with the state of California CLINICAL * Philosophy is based upon Systemic, Relational and Social Learning theories. Evidence Based Practices are the norm to support Individual, group & family therapy •20+ hours of weekly clinical/therapeutic services MEDICAL •Board Certified General & Child/Adolescent Psychiatrist, Psychiatric NP, PA & full time nursing RECREATION •On campus activities: PE every morning, team building activities, clubs •Weekly off campus activities: camping, mountain biking, water sports, skiing/snowboarding •Community Service TRANSITION HOME *12 beds *weekly groups *life skills *employment opportunities *24 hour supervision

General Information
Private Company - Owners On-Site
Leased By Program
yearly years
private
Residential Treatment
Single Rooms with Private Baths
Doubles
Triples
Quads
HIGH: Family Expected on weekly calls (or more) & to attend all family workshops (weekly , monthly or quarterly)
Therapy - Individual
All therapists are licensed by the state of operation
Additional Professionals & Medical Rule Outs
Feeding Tube, active eating disorder
Treatment Modalities
Art
Breathing Techniques / Breath Work
Meditation
Yoga
Academic
Traditional teacher-led class
Year Round School (either quarters, trimester, semesters)
Call For More Information
Transition Programming
Transition House Associated With Program
Call For More Information
Call for more Information
Accreditation
California State Certified Nonpublic School
Nuts & Bolts
Call for more information
Call for more information
$10,000 - $15,000 / month
Elopement
Infectious Disease
Major Injury | Death
Restraint
Runaways
Events involving emergency personnel ie. Ambulance
Mission Statement
To provide comprehensive and individualized care for youth and their families in a safe, structured, and supportive environment that fosters the development of necessary skills for holistic wellness and future success. We believe that every child is unique and has strengths to be developed to make positive contributions to their community. Throughout the use of an inclusive and affirming staff and student environment we promote responsibility and the development of leadership skills. Elevations does not and shall not discriminate on the basis of race, color, religion (creed), gender, gender expression, national origin (ancestry),or sexual orientation, in any of its activities or operations.