Gender ::
Female | Male | Transgender
Director of Admissions
ADMISSIONS
Physical Address
406 Massachusetts Avenue
Arlington
,
MA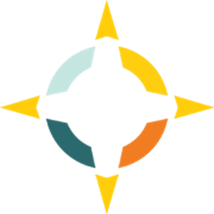 ellenhorn.com
Located in Boston, Ellenhorn is oriented to alleviating the suffering and potential dysfunction that psychiatric symptoms can cause, as we are to preventing and treating the serious social damage often suffered by individuals diagnosed with and treated for psychiatric issues. We believe that staying connected to the world is central to an individual getting better. We are a mobile team, providing most of our services in our clients' homes, communities or at our residential homes. Aside from psychosocial support, robust psychiatric care, vocational counseling, nursing, and non-pharmacological therapies, we provide direct support for our clients in regards to activities of daily living. As a PACT program, Ellenhorn is a "single source" model of treatment. Instead of providing only one component of a person's treatment and referring-out for other services, we offer a full range of rehabilitation and treatment resources delivered by a multidisciplinary team. In this integrated approach to services, the "whole person," rather than a cluster of symptoms is treated. SUPPORT INCLUDES: Psychiatry/Psychopharmacology Open Dialogue for Psychosis Mentalized Based Therapy (MBT) Wellness Coaching Social Rhythms Therapy Integrated Dual Diagnosis Treatment (IDDT) for Substance Use Community Integration Psychosocial Rehabilitation Medication Independence Planning Transportation to clinical and community appts Home and Community Based Services Side-by-side cleaning Independence planning For more information contact us at (800) 515-9972, or visit our website.
General Information
Leased By Program
5 year lease years
Robert Bowes
Program
Single Rooms with Private Baths
Single Rooms with Shared Baths
Doubles
Staff work at the facility but it is not secured
ADHD
Alcohol Addiction
Anxiety Disorder
Bipolar and related Disorders
Codependency
Conduct Disorders
Depressive Disorders
Dissociative Disorders
Dual Diagnosis
Major Depressive Disorder
Mood Disorders
Personality Disorders
Psychotic Disorders
Schizoaffective Disorder
Schizophrenia Spectrum
Substance Abuse
Substance Use Disorder
Substance/Medication-induced Psychosis
Trauma/PTSD
Unknown DX
MIDDLE: Family can opt in & out of their involvement based off the timing and current issues in treatment
Transition Supervised Housing
Intensive Outpatient Therapy (IOP)
Community Outpatient Services
Therapy - Individual
Yes, part of the program cost
Therapy - Group
Psychiatrist
Psychologist
Recreational Therapist
Registered Nurse
Accredition / Affiliation
Nuts & Bolts
Call for more information
Call for more information
Boston, Logan International Airport [BOS]
Association for Community Integration Programs
Transitional Living / Community Based Support
Program
complex issues of mind/mood and problematic habits
Visits are tied to program
Unstructured Communication
Apartment Living: Support staff on call
Houses: Support staff on call
Technology
Students have Laptops and unlimited Internet Access
}
Education
Clients can chose whether or not and where they want to attend school
Accreditation
Nuts & Bolts
Call for more information
Call for more information
Call for more information
Boston, Logan International Airport [BOS]
Usually within 1 hr of an incident but up to 24 hr
Association for Community Integration Programs
Mission Statement
At Ellenhorn, our goals for each client are psychiatric and social recovery, the two given equal importance. While many programs split these objectives — viewing treatment of psychiatric symptoms as separate from a person's attainment of their rightful role in the world — we see the full achievement of each goal as dependent on the realization of the other.