Gender ::
Male | Transgender
Director of Admissions
Bryan Tomes
Physical Address
2420 Middlefork Rd
Hendersonville
,
NC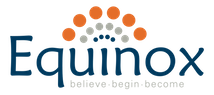 equinoxrtc.com
Equinox specializes in treating a wide array of issues for adolescents ages 14-18. These issues including: - loss - trauma - depression - anger - anxiety - attachment - addictive patterns of behavior and thought. Highly complex issues such as these require specialized approaches to bring recovery and healing. Our clinical model integrates therapeutic approaches including milieu, individual therapy, group therapy, and family therapy. Our clinical approach is relationship based, principal driven, and experientially applied. We treat the whole person and focus on developing healthy relationships to drive internal motivation for change. Click on the website (on the right) or call us for more information.
General Information
Private Company - Owners On-Site
Leased By Program
18 years
Private individual
Residential Treatment
HIGH: Family Expected on weekly calls (or more) & to attend all family workshops (weekly , monthly or quarterly)
Therapy - Individual
All therapists are licensed by the state of operation
Additional Professionals & Medical Rule Outs
Treatment Modalities
Call For More Information
Art
Breathing Techniques / Breath Work
Meditation
Yoga
Academic
Traditional teacher-led class
Year Round School (either quarters, trimester, semesters)
Call For More Information
Transition Programming
Additional Therapist To Work With Student Or Family As Transition
Nuts & Bolts
Call for more information
Call for more information
$10,000 - $15,000 / month
Mission Statement
To inspire young men and their families to live in the moment, embrace the journey, choose happiness, respond with love, and lead by example.