Director of Admissions
Kristi Ragsdale
Physical Address
4943 Wasatch Blvd.
Salt Lake City
,
UT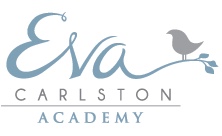 evacarlston.com
Eva Carlston Academy is a residential treatment center for teenage girls struggling with difficulties associated with depression, trauma, and anxiety. Our program hires highly accomplished therapists and teachers who have proven themselves in their respective fields and share a deep passion for mentoring others. Eva Carlston complements intensive, sophisticated psychotherapy with a robust program of art therapy, accredited academics, life-skills instruction, and therapeutic recreation. Our program takes place in three elegantly appointed houses in urban Salt Lake City, giving girls an intimate sense of home as well as access to the cultural resources and opportunities of a large city. All elements of our program are oriented toward helping girls discover and develop a passion—one that will energize, guide, and motivate them for years to come.
General Information
Private Company - Owners On-Site
Steven Labrum and Kristi Ragsdale
Privately Owned
Steven Labrum and Kristi Ragsdale
Residential Treatment
Students are Always in "Line-of-Sight" with staff
HIGH: Family Expected on weekly calls (or more) & to attend all family workshops (weekly , monthly or quarterly)
Therapy - Individual
Yes, part of the program cost
All therapists are licensed by the state of operation
Additional Professionals & Medical Rule Outs
Treatment Modalities
Call For More Information
Art
Breathing Techniques / Breath Work
Meditation
Yoga
Music
Academic
Traditional teacher-led class
Teachers support blended learning
Year Round School (either quarters, trimester, semesters)
Transition Programming
Formal Transition To Another Therapist
Family Or Student Coaching Support For Certain Amount
Individual Therapist Preparation of Home Contract
Call For More Information
Nuts & Bolts
Call for more information
Call for more information
Call for more information
Elopement
Infectious Disease
Major Injury | Death
Restraint
Runaways
Mission Statement
Our mission is to provide the individualized treatment and support necessary to help girls heal.