Director of Admissions
Mark D. Barrentine, LCSW
Physical Address
7084 Cemetery Highway at Live Oak Landing
Saint Martinville
,
LA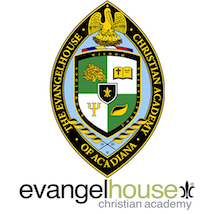 evangelhouse.com
Evangelhouse® Christian Academy is a boutique, fourteen-bed therapeutic boarding school for girls ages 12-18. The academy offers a unique integration of licensed clinical therapy with non-denominational Christian values. The school's DBT and EMDR therapy are ideal to treat students who struggle with: -emotional distress -self-harm behaviors -depression -anxiety -social problems -technology and social media misuse -and so much more. Listed below are the facts about the program or you can click on the website link to the right for more information.
General Information
Live Oak Behavioral Health Group, LLC
Privately Owned
Live Oak Landing, LLC
Residential Treatment
Students are Always in "Line-of-Sight" with staff
HIGH: Family Expected on weekly calls (or more) & to attend all family workshops (weekly , monthly or quarterly)
Therapy - Individual
Yes, part of the program cost
All therapists are licensed by the state of operation
Additional Professionals & Medical Rule Outs
Treatment Modalities
Clinically Driven - Christian Focused
Call For More Information
Dialectial Behavior Therapy Skills Support
Academic
Packets with teacher support
Year Round School (either quarters, trimester, semesters)
Transition Programming
Family Or Student Coaching Support For Certain Amount
Integrated transition planning
Nuts & Bolts
Call for more information
Call for more information
Call for more information
New Orleans International Airport [MSY]
Elopement
Major Injury | Death
Mission Statement
We provide the premier therapeutic boarding school for families who wish to integrate Christian values with their daughter's recovery.