Director of Admissions
Helaine Sandler
Physical Address
10514 Oberrender Road
Needville
,
TX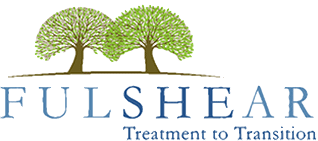 fulsheartransition.com
Fulshear is a residential treatment to transition program for women ages 18-24 specializing in treating trauma, attachment, mood and personality disorders. We combine ranch life with educational, employment, counseling, and transition services to help clients create lives they will be passionate about living. How will Fulshear help you and your family? * We provide 24 hour staff support on a tranquil ranch for 3-4 months. During this time you will live in cottages with other women around your age, develop healthy relationships, and receive the necessary support to help you transition successfully to apartment living. * The majority of your time will be spent in independent living. As you work and/or go to school you will also receive support from your therapist and team in individual and family sessions, therapy groups, and life skills classes. * Adult Attachment Model: This model is unique to Fulshear. Fulshear developed and implemented ways to help you learn how to have lasting, positive relationships as you gain even more awareness about ways you connect with others. * Academic and Achievement Support: Do you want to have a job? Go to school? Are you unsure of what that may look like for you? You will have a Transition Specialist as a part of your team, to help you determine a path that will help you live a life you are passionate about, with the skills it takes to do so. Please visit our website to find out more about us. www.fulsheartransition.com
General Information
Leased By Program
Call for more information years
Call for more information
Program
ADHD
Alcohol Addiction
Anxiety Disorder
Bipolar and related Disorders
Codependency
Depressive Disorders
Dual Diagnosis
Major Depressive Disorder
Mood Disorders
Personality Disorders
Process Addictions
Substance Abuse
Substance Use Disorder
Substance/Medication-induced Psychosis
Trauma/PTSD
HIGH: Family Expected on weekly calls (or more) & to attend all family workshops (weekly , monthly or quarterly)
Transition Supervised Housing
Therapy - Individual
Yes, part of the program cost
Therapy - Group
Psychiatrist
Registered Nurse
Accredition / Affiliation
Nuts & Bolts
Call for more information
Call for more information
Call for more information
Private / Self Pay
Call For More Information
Houston, William B Hobby Airport [HOU]
Transitional Living / Community Based Support
Program
Executive Functioning or Social or Life Skills
Sober Community
Supportive College Environment
Typical Vacations (holidays, summer, etc)
Apartment Living: Support staff on call
Therapy
Provided as Part of Program
Technology
Hardwired Computers
Students have Laptops
}
Education
College University or Community
Nuts & Bolts
Call for more information
Call for more information
Houston, William B Hobby Airport [HOU]
Infectious Disease
Major Injury | Death
Call for more information
Mission Statement
Our mission is to provide opportunities for each woman to realize her unique potential, create a personal design for her life and influence her community. We strive to lead the treatment world in launching healthy, strong and influential women.