Director of Admissions
admissions
Physical Address
57 Exchange Street Suite 100
Portland
,
ME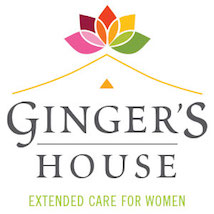 Guided by our Master's and Doctorate level providers women learn to establish healthy routines, both at our upscale residence and downtown clinical offices, that include a combination of work, school and volunteering. Women practice living their lives in a structured and supportive community. <<<<< CLOSED TREATMENT PROGRAM IN PORTLAND, MAINE >>>>>
General Information
Privately Owned
Ginger's House
Program
Students are Always in "Line-of-Sight" with staff
HIGH: Family Expected on weekly calls (or more) & to attend all family workshops (weekly , monthly or quarterly)
Accredition / Affiliation
Nuts & Bolts
Call for more information
Mission Statement
Located in the beautiful seaside city of Portland, Maine, Ginger's House outpatient treatment center guides young women ages 18-30 towards creating extraordinary lives.