Director of Admissions
Cecily Rich
Physical Address
57 Exchange Street Suite 100
Portland
,
ME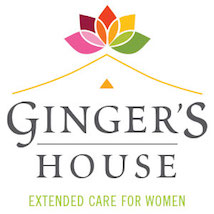 Guided by our Master's and Doctorate level providers women learn to establish healthy routines, both at our upscale residence and downtown clinical offices, that include a combination of work, school and volunteering. Women practice living their lives in a structured and supportive community. Phase I: Case Managers help women practice positive interpersonal skills while moving through their day. Transportation is provided and the residence is staffed 24/7. Phase II: Builds on Phase I, with continued support through intensive outpatient, individual and group therapy, case management, and expressive therapies. Work, school and/or volunteering begin to take shape in this Phase. Phase III: Women are living on their own, case manager's are at the residence for support in the evening and individual, family and group therapy are available. Intensive Outpatient, Group, Individual and Family Therapy Ginger's House professionals are fully licensed, experienced providers and use evidenced based information in guiding clients in their care. We offer medication management and psychiatric evaluations Phase I and II have IOP, all phases have individual, group, and family therapy Expressive Therapies We treat the whole woman: mind, body, and spirit. We offer our clients a full spectrum of alternative, holistic therapies from which to heal Our curriculum is designed to soothe, excite, and challenge our clients, to the degree that each individual is comfortable. We provide experiences for women to develop interests and hobbies that integrate well into a healthy, sober life & life in recovery.
General Information
Privately Owned
Ginger's House
Program
Students are Always in "Line-of-Sight" with staff
HIGH: Family Expected on weekly calls (or more) & to attend all family workshops (weekly , monthly or quarterly)
Accredition / Affiliation
Nuts & Bolts
Call for more information
Mission Statement
Located in the beautiful seaside city of Portland, Maine, Ginger's House outpatient treatment center guides young women ages 18-30 towards creating extraordinary lives. Our focus is helping women who are in recovery from eating disorders, addiction to substances, sex and love addiction, trauma, anxiety, depression and other co-occurring disorders establish and reach values and goals in all areas of their lives. At Ginger's House, we celebrate each individual for the special gifts they hold. We pledge to provide comprehensive personalized care and guide women in discovering their individual beauty and what sustains long term recovery for them.We provide women with a safe, respectful, and nurturing environment to learn and experience a wide range of enriching opportunities designed to restore belief in themselves and find the meaning and purpose that they once had in their lives.