Director of Admissions
Daniel Barrasso, MSW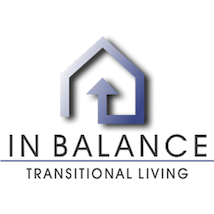 inbalanceliving.com
In Balance Living is a transition program for young men who have successfully completed primary treatment and need or desire additional support in order to maintain their sobriety while learning how to take on the challenges of becoming a sober, happy and independent adult. 60% of staff at this program are clients who have successfully completed the the In Balance Continuum of treatment. They are young men who have walked the path and are living a life of recovery. In Balance Transitional Living has two (2) campuses: OPTION 1: The young adult program, for young men who are: * taking 1 or 2 college classes * working * volunteering * going to high school * interning It is located in a residential neighborhood in central Tucson, Arizona. It is five minutes from the University of Arizona and Pima Community College. It is a unique, private complex containing a number of small homes that open into a central courtyard and can house up to twenty six residents. It simulates independent living while still being on the same grounds as the staff house and the sober peers. The campus has a koi pond, huge grill, large fire pit, meditation area, half basketball court and cool staff house. OPTION 2: The young adult collegiate recovery campus is located down the street from the University of Arizona campus and down the road from Pima Community College. This campus is for young men who are taking 3 or more college classes. It is located on a large estate that has a main house equipped with a chef's kitchen, huge entertainment room, guest house for senior members of the community, large spacious rooms and a completely remodeled building. The young adult services consist of 12 step immersion, clinical sophistication, life skills and a ton of fun in recovery.
General Information
Private Company - Owners On-Site
Privately Owned
Patrick and Betsy Barrasso
Transitional Living / Community Based Support
Program
Executive Functioning or Social or Life Skills
Failure to launch
Sober Community
Supportive College Environment
Visits are tied to program
Houses: Support staff on call
Therapy
Provided as Part of Program
Technology
Require cell phones but for first 30 from 2pm-10pm
Education
College University or Community
Accreditation
State License
Arizona Department of Health Services Licensed Therapeutic Services
Nuts & Bolts
Call for more information
Call for more information
Tucson International Airport [TUS]
Private / Self Pay
Breakout Billing For Insurance
Mission Statement
The mission is to assist young men in their recovery from addiction to alcohol and other drugs, to assist young men in continuing to address other behavior and/or disorders that were creating destruction in their lives, to maximize independence and self-sufficiency, to cultivate collaboration skills as these young men prepare for the transition to adulthood as healthy and contributing members of society.