Gender ::
Female | Transgender
Director of Admissions
Chris Davis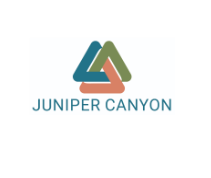 junipercanyonrecovery.com
*** WE ACCEPT INSURANCE *** Juniper Canyon is a gender-specific program for women 18 and over who are struggling with substance abuse, trauma, unhealthy relationships, low self-esteem, anxiety, and other mental health issues. ​ Juniper Canyon is a hybrid program that integrates the healing power of adventure and wilderness therapy with the clinical intensity of a licensed residential treatment center. The program is designed and delivered by women with years of experience in addressing the specific needs of women. Licensed as a Residential Treatment Center and accredited by both the Joint Commission on Accreditation and the Outdoor Behavioral Healthcare Council, Juniper Canyon provides a unique journey of healing and self-discovery for women. Our program encourages women to explore and heal core issues that are preventing them from living the life they are worthy of living. All therapy and programming is conducted within an environment of mutual respect, empowerment, and trauma-informed care. Our approach is designed to address substance abuse and other commonly presenting behaviors that often co-occur with trauma. We help women heal the underlying issues that are responsible for consistent self-sabotage. Our treatment team assesses the whole person, including an acknowledgment of the cultural influences and assumptions that many women have been raised with that may influence self-beliefs or behaviors.
General Information
Private Company - Owners On-Site
Public Land
Bureau of Land Management
National Forest Service
National Park Service
State Lands
Program
Single Rooms with Shared Baths
This is an all adult program with 24 hour staffing
ADHD
Alcohol Addiction
Anxiety Disorder
Bipolar and related Disorders
Codependency
Depressive Disorders
Dual Diagnosis
Major Depressive Disorder
Mood Disorders
Neurodevelopmental disorders
Personality Disorders
Process Addictions
Substance Abuse
Substance Use Disorder
Substance/Medication-induced Psychosis
Trauma/PTSD
Unknown DX
HIGH: Family Expected on weekly calls (or more) & to attend all family workshops (weekly , monthly or quarterly)
Call for more information
Therapy - Group
Medical Doctor
Psychiatrist
Psychologist
Registered Nurse
Accredition / Affiliation
Nuts & Bolts
Call for more information
Insurance
Private / Self Pay
Breakout Billing For Insurance
Call For More Information
Outdoor Behavioral Healthcare accredited
Wilderness Therapy Model
Base Camp | Adventure Therapy
Group
Female Only Program
Single Gender Group(s)
Call For More Information
Clinician Information
All therapists are licensed by the state of operation
Art
Breathing Techniques / Breath Work
Meditation
Yoga
Adventure, Diet, Self-awareness
Medical / Wellness
Nurse
EMT
Physician / MD
Psychiatrist / MD
Active Psychosis
Actively Suicidal
Need for Detox?
Pregnancy
Call For more information
|
Psychological Evaluations
Academic Options
Nuts & Bolts
Insurance
Private / Self Pay
Breakout Billing For Insurance
Call For More Information
Mission Statement
To provide the most effective treatment by creating the most engaged team of professionals in the field.