Director of Admissions
Sarah Babaa
Physical Address
3848 FAU Blvd. Suite 100
Boca Raton
,
FL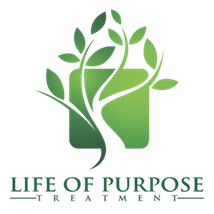 A primary care treatment episode is 60 days in duration. Additionally, 15-30 day transitional placements are available for clients coming to Life of Purpose from other primary care facilities. Two facilities: Located on the Florida Atlantic University campus and the University of North Texas. We accept most major insurance policies.
General Information
Private Company - Owners On-Site
Privately Owned
Life of Purpose managed entity
Leased By Program
Triple net lease- 10 year, from May 10th 2015 with 10 year renewal option years
Florida Atlantic University
Program
Students are Always in "Line-of-Sight" with staff
HIGH: Family Expected on weekly calls (or more) & to attend all family workshops (weekly , monthly or quarterly)
Accredition / Affiliation
Nuts & Bolts
Call for more information
Mission Statement
Academically focused substance use disorder treatment on university campuses for teens and young adults 17 to 29. Life of Purpose Treatment is the only primary care academically focused substance use disorder treatment facility located on college campuses across the United States.