Gender ::
Female | Male | Transgender
Director of Admissions
N/A
Physical Address
1320 Pearl Street Suite 320
Boulder
,
CO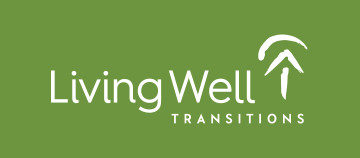 The following email was 10.17.2017 & Living Well was closed 10.31.2917. It is with a heavy heart that I'm writing to inform you that after 13 years of serving young adults in transition, we're making the decision to close Living Well Transitions effective October 31st. It takes great courage to trust in inherent wisdom – our own and each other's. That trust is the basis of everything Living Well has offered over these years, and that trust remains undiminished. Although we are saddened that our program is closing, we consider the result of our shared efforts to be a great success. Through Living Well, hundreds of young adults and their families have learned to trust their inner wisdom, love more deeply, and take the risk to create lives of genuine meaning and purpose. We've grown alongside them, and feel honored to have shared their journey. We are especially grateful to our staff, past and present, who have believed in our mission and given their all to making it a reality in the lives of so many. Thank you to everyone who's shared this journey with us. Sincerely, Carl Carl Baccellieri, M.A., LPC Executive Director Living Well Transitions ************** Typical Presenting Concerns (not limited to): • Depression • Anxiety • ADD/ADHD • Trauma/PTSD • Persistent Avoidance/ Low Motivation • Executive Functioning Challenges • Problematic Substance Use • Low Self-Esteem • Relationship Dissatisfaction
General Information
Private Company - Owners On-Site
Office space/ Community-based program
Transitional Living / Community Based Support
Program
Unstructured Communication
Education
College University or Community
Nuts & Bolts
Call for more information
Mission Statement
Closed: 10.31.17 The program is suited for young adults who have an awareness of what has gotten in the way of their movement toward a meaningful and fulfilling life, as well as a desire to learn and practice new skills that will serve them even after the completion of the program.