Gender ::
Female | Male | Transgender
Director of Admissions
Cheyenne Timbimboo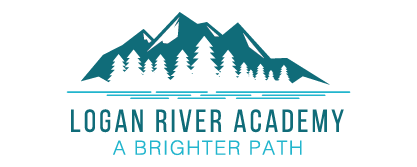 loganriver.com
Logan River Academy is an all gender residential program helping teens 12-18 with a neurodiverse profile. Our program emphasizes a balance between a structured residential environment, therapy & education. A multidisciplinary team approach is used, in which therapists, teachers, mentors & nurses work together to coordinate the highest level of care for each student. The profile of a student can be complex & may struggle with several of the following: - adoption related issues - Autism Spectrum Disorder (ASD) - ADD/ADHD - Depression - Anxiety (OCD) - Digital/Screen Addiction - Emotional Dysregulation - Learning Differences - Mild Substance Use - Trauma Logan River Academy's clinical services include a variety of treatment modalities utilized to help each student achieve an improved level of functioning, diminish symptoms, & become productive members of their families & communities. Students receive individual, family & group therapy weekly. We use evidence-based therapy models & techniques to help our students reach their potential. Treatment modalities include; Cognitive Behavioral Therapy (CBT), Dialectical Behavioral Therapy (DBT), Acceptance and Commitment Therapy (ACT), Eye Movement Desensitization Reprocessing (EMDR), Neurofeedback, Biofeedback & Brain Spotting, Equine Therapy & Sand Tray. Logan River Academy has a full 7-12th grade curriculum. Our school atmosphere has a realistic & traditional feel with a variety of built-in accommodations. Class sizes are small, with attentive & supportive teachers.
General Information
Private Company - Owners On-Site
Privately Owned
Logan River Academy LLC.
Residential Treatment
HIGH: Family Expected on weekly calls (or more) & to attend all family workshops (weekly , monthly or quarterly)
Insurance
Call For More Information
Therapy - Individual
All therapists are licensed by the state of operation
Additional Professionals & Medical Rule Outs
Pregnancy and severe eating disorder. Call for additional information
Treatment Modalities
Call For More Information
Art
Breathing Techniques / Breath Work
Meditation
Yoga
Academic
Traditional teacher-led class
Call For More Information
Year Round School (either quarters, trimester, semesters)
Transition Programming
Transition House Associated With Program
Family Or Student Coaching Support For Certain Amount
Call for more Information
Accreditation
California State Office of Education
Nuts & Bolts
Call for more information
Call for more information
Infectious Disease
Major Injury | Death
Runaways
General Information
Private Company - Owners On-Site
Privately Owned
Logan River Academy LLC.
Mission Statement
Logan River Academy is committed to being a premier adolescent residential treatment center providing services of the highest quality and ethical standards. We dedicate ourselves to improving the lives of adolescents and their families.