Gender ::
Female | Male | Transgender
Director of Admissions
Jake Weld, M. Ed.
Physical Address
141 West Gilman Street
Madison
,
WI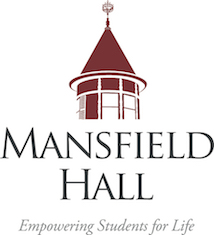 Mansfield Hall is an innovative living and learning community for students with disabilities, who with additional individualized support, have the academic potential to be successful in college. Mansfield Hall is designed to support students with social communication challenges, executive functioning deficits, ADHD, learning disabilities, Asperger's Syndrome, nonverbal learning disabilities, and mild autism. Mansfield Hall provides both residential and non-residential programming for students and colleges. Mansfield Hall locations are situated in the heart of campus life, where our students, attending any of the nearby two- and four-year colleges can become a part of the larger collegiate community, as a part-time or full-time students. We believe that for students to truly reach their full potential personally and academically, they must be empowered to immerse themselves in all aspects of a well-rounded lifestyle. Thus, we employ a holistic approach in all of our programs to help students reach their true potential and realize their ultimate goals through our four core approach: Learning – Living – Giving – Engaging Our four-core approach is grounded within an authentic context. Indeed, it is essential to teach social skills in an environment with increased opportunities for true relationships, and academic skills while students have the opportunity to develop them in a college environment, independent living skills in an integrated community, and vocational skills through meaningful work. To that end, we firmly believe in the value of inclusion and diversity and are constantly working to integrate our students in the larger community. Moreover, Mansfield Hall's Fellows Program provides the opportunity for traditional college students to live and participate in all of our programming and events to promote social modeling and natural supports. <<<<< Eugene, OR > Madison, WI > Burlington, VT >>>>>
General Information
Private Company - Owners On-Site
Mansfield Hall- Burlington
Leased By Program
7 years years
Steve Brown Realty
Transitional Living / Community Based Support
Program
Unstructured Communication
Education
College University or Community
Nuts & Bolts
Call for more information
Mission Statement
Mansfield Hall's mission is to build a community that empowers and supports students with diverse learning needs to earn a college degree, develop authentic living skills, and create a meaningful life.