Director of Admissions
Blake Kinsey
Physical Address
64 Double Hill Rd Multiple Locations
Bethlehem
,
CT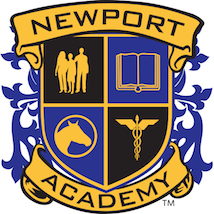 newportacademy.com
Newport Academy's gender-specific treatment model takes into account the physical, psychological, social, educational, and spiritual needs of adolescents ages 12-17. Patients' weekly schedules blend a variety of scientifically validated modalities and experiential therapies, including Trauma-Focused Cognitive Behavioral Therapy, Dialectical Behavioral Therapy, and Acceptance and Commitment Therapy. Adventure Therapy, which takes place in beautiful outdoor settings, is a cornerstone of our experiential offerings, which also include creative arts therapy, Equine-Assisted Therapy, yoga, martial arts, and more. Our academic program sets up apart from other treatment centers. Residents spend structured time in the classroom each day, and with tutors as necessary, so they can continue to make progress during treatment. We work closely with teachers and school administrators at patients' home schools to meet our shared goals of nurturing teens' love of learning, advancing their progress, and giving them the executive functioning and organizational skills to be more engaged, inspired, and successful when they return to the school environment. We believe that family involvement is essential in order for teens to achieve sustainable healing and recovery. Therefore, families attend weekly individualized family therapy sessions, a Saturday Family Program, and a Parent Intensive. We use Attachment-Based Family Therapy to repair parent-child relationships and restore family harmony, so that teens can turn to their family for support as they move from surviving into thriving.

General Information
Private Company - Owners Off-Site
Privately Owned
Jamison Monroe
Residential Treatment
Doubles
Call for more information
Students are Always in "Line-of-Sight" with staff
HIGH: Family Expected on weekly calls (or more) & to attend all family workshops (weekly , monthly or quarterly)
Additional Professionals & Medical Rule Outs
Treatment Modalities
Art
Breathing Techniques / Breath Work
Meditation
Yoga
Mentalization Based Therapy, Mindfulness, etc.
Staff
Call for more information
Academic
7 - 12
College
Call for more Information
Traditional teacher-led class
Teachers support blended learning
Packets with teacher support
Call for more information
Call for more information
Transition Programming
Additional Therapist To Work With Student Or Family As Transition
Accreditation
Nuts & Bolts
Call for more information
Call for more information
Call for more information
Mission Statement
At Newport Academy CT, we address the underlying causes of teen mental health conditions—the trauma and abandonment wounds that catalyze depression, anxiety, mood disorders, and co-occurring issues such as substance abuse, eating disorders, and self-harm. Rather than treating the symptoms, our integrated approach guides teens to long-term, sustainable healing by developing authentic connections with self, family, and peers. Our philosophy of care is based in clinical expertise and compassionate care, and our mission is to empower teens and restore families. Newport Academy CT offers a full continuum of care with seamless transitions between residential, partial hospitalization, and intensive outpatient programs as needed, in addition to continuing care that includes remote options. Each teen is assigned a treatment team that develops their individualized treatment plan, taking into account their psychological history, current circumstances, family situation, and learning needs. Partnering with a third-party research institution, we gather and analyze data on our industry-leading outcomes at various points throughout the treatment process. To date, our research shows consistent positive outcomes in measures of well-being, depression, and anxiety. On average, patients' improvements exceed levels of clinical significance during and after treatment. This information supports our team of expert clinicians in making more strategic and tailored decisions for our patients.