Director of Admissions
Sean Tomkinson
Physical Address
6345 G Street
Klawock
,
AK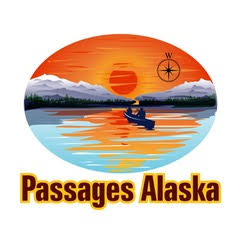 passagesalaska.com
Passages Alaska is a unique wilderness program in Southeast Alaska serving adolescent males and young adults aged 18-28 in gender specific groups. As participants come into the Alaskan Wilderness the coastal waters offer a fresh perspective and a new path. Hands-on therapeutic interventions include paddling, whale watching, fishing, primitive skill building and service to others. Extensive therapy and coaching is built in for those with anxiety, depression, ADHD, and failure to thrive.  Skookum House is an adventure high school with educational support designed to keep students engaged, active, and progressing toward graduation. Skookum House is for high school boys who have not been able to thrive at home or in a virtual school environment. Students may choose to use their home high school platform or another virtual platform. While living at SH, students will benefit from a more normalized social life, participate in outdoor Alaskan adventures while learning unique, confidence-building skills, and gain a respect for serving others.
General Information
Private Company - Owners On-Site
Public Land
National Forest Service
State Lands
Family Participation
Marco Polo videos between student and parents
Clinician Information
All therapists are licensed by the state of operation
2
Medical / Wellness
N/A, we do not adjust meds in the field
Active Psychosis
Actively Suicidal
Fire Starter
Need for Detox?
Pregnancy
Psychological Evaluations
Program Licensing and/or Accreditation
Nuts & Bolts
Call for more information
Seattle, Tacoma International Airport [SEA]
General Information
Private Company - Owners On-Site
Public Land
National Forest Service
State Lands
Mission Statement
Passages Alaska's focus is to teach mindfulness and understanding on how our relationship with that larger system and becoming aware of how our words, actions, and even our thoughts interact with and influence those around us. Participants take with them a deeper understanding and appreciation of themselves and the world around them, coupled with the confidence that comes from living and thriving in one of the most beautiful and dynamic places on earth.