Director of Admissions
Sean Tomkinson
Physical Address
6345 G Street
Klawock
,
AK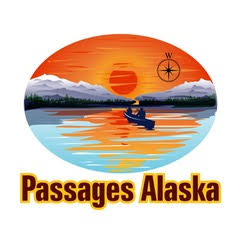 passagesalaska.com
Passages Alaska is a unique wilderness therapy program located in Southeast Alaska and is closer than you think. We're a two-hour flight from Seattle and a short hop from Ketchikan to Prince of Wales Island. Our operating area is the pristine northwest coast of Prince of Wales Island and is truly a word class eco touring destination. Whales, sea otters, bald eagle,s and a host of other wildlife help to facilitate our therapeutic interventions. Our groups travel by canoe and enjoy some amenities that won't fit in a backpack. We serve adolescent males aged 14-17 and young adults aged 18-24 in gender-specific groups where the student to staff ratio is 2:1. Hands-on therapeutic interventions include canoe paddling, fishing in season, primitive skill building and service to others. Individual and group therapy and coaching is built in for those with anxiety, depression, ADHD, light substance use and failure to thrive. We want Passages Alaska to be a safe place where the "softer" young person can have a truly pivotal experience without fear of being bullied. We intentionally keep our group size small and will seldom exceed 6 participants. Parent involvement is paramount to student success. We encourage parents to meet with their student's clinician weekly and focus improving on the family system. We have a weekly parent forum where current and past Passages parents come together for learning and mutual friendly support. We encourage parents to join their student at graduation time and experience firsthand the wonders that have become familiar to their young person. *** Skookum House, is an adventure high school, based in Southeast Alaska for boys 14- 17 years old who have not been able to thrive in their current situation. Some of the students enroll after the competition at Passages Alaska or other wilderness therapy settings. The students have coach mentoring and therapy as needed. Skookum House is a small private school with educational support designed to keep students engaged, active, and progressing toward graduation. >>>> CALL FOR MORE INFORMATION ABOUT EITHER OPTION >>>>> 
General Information
Private Company - Owners On-Site
Public Land
National Forest Service
State Lands
Family Participation
Marco Polo videos between student and parents
Clinician Information
All therapists are licensed by the state of operation
2
Art
Breathing Techniques / Breath Work
Meditation
Yoga
Medical / Wellness
N/A, we do not adjust meds in the field
Active Psychosis
Actively Suicidal
Need for Detox?
No Definitive Guardianship
Pregnancy
Call For more information
Psychological Evaluations
Program Licensing and/or Accreditation
Nuts & Bolts
Call for more information
Seattle, Tacoma International Airport [SEA]
General Information
Private Company - Owners On-Site
Public Land
National Forest Service
State Lands
Mission Statement
Passages Alaska's focus is to teach gratitude and mindfulness and on understanding our functioning with the larger systems in our lives. We seek to become aware of how our words, actions, and even our thoughts interact with and influence those around us. Participants take with them a deeper understanding and appreciation of themselves and the world around them, coupled with the confidence that comes from living and thriving in one of the most beautiful and dynamic places on earth.