Director of Admissions
Angi Grassley
Physical Address
4981 Amigo Ave
Tarzana
,
CA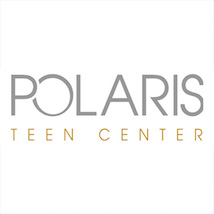 polaristeen.com
Polaris Teen Center offers residential treatment for teenagers between the ages of 12 and 17. Their team addresses the needs of these teens in a unique way, offering 24/7, private, evidence based treatment in a comfortable, safe setting. The typical client profile at Polaris will be someone whose mental health disorder(s) has significantly impaired their everyday functioning. Usually, in the case of teens, this means that they have been struggling to keep up in school, problems with peers, or having difficulties at home. Residential Programs & Mental Health Treatments: • Depression / Major Depressive Disorder • Patterns of Self-Harm, and Suicide Ideation • Anxiety • PTSD • Bipolar Disorder • Gender Identity Disorder / Gender Dysphoria • Emerging Personality Disorder • Borderline Personality Disorder • ADD / ADHD • Autism Spectrum Disorder • Eating Disorders • Substance Abuse Disorders • + other conditions Each client will attend at least three individual sessions per week with a licensed clinician. School is held five days per week, led by a credentialed teacher who ensures educational goals are met. Polaris' programs give teens the tools they need to thrive in life - promoting lasting recovery and growth. Between the intense commitment to mental healthcare of the organization's independent owners, the ability to provide a dynamic range of recovery options, and a devotion to using effective, evidence-based approaches. Polaris has been consistently rated as a leading option in teen residential psychiatric treatment.
General Information
Private Company - Owners On-Site
Privately Owned
Ari Brown
Residential Treatment
Single Rooms with Private Baths
Single Rooms with Shared Baths
Doubles
HIGH: Family Expected on weekly calls (or more) & to attend all family workshops (weekly , monthly or quarterly)
Insurance
Call For More Information
Therapy - Individual
Yes, part of the program cost
All therapists are licensed by the state of operation
Additional Professionals & Medical Rule Outs
Treatment Modalities
Call For More Information
Academic
8 - 12
Call for more Information
Traditional teacher-led class
Teachers support blended learning
Year Round School (either quarters, trimester, semesters)
Call For More Information
Transition Programming
Additional Therapist To Work With Student Or Family As Transition
Formal Transition To Another Therapist
Call For More Information
Call for more Information
Accreditation
Call for more information
Nuts & Bolts
Call for more information
Call for more information
Call for more information
Los Angeles International Airport [LAX]
Call For More Information
call for more information
Mission Statement
Polaris Teen Center offers evidence-based psychiatric treatment for teens and adolescents ages 12 to 17. Polaris' mission is to assist teenagers through the initial phase of addressing and treating a mental disorder that has significantly impaired everyday functioning. Polaris empowers clients and their families to transform their lives, replacing hopelessness, despair and self-destructive behaviors, with renewed optimism, confidence and a plan for moving forward. As a part of this mission, Polaris focuses on providing a customized treatment curriculum specific to the needs of each client. Polaris' carefully orchestrated residential program adopts an evidence-based approach to healing, emphasizing input and feedback from teenagers and their families. Adolescents suffering from mental health disorders like generalized anxiety disorder, major depressive disorder, eating disorders like bulimia or anorexia, PTSD, or gender identity disorder face a unique set of challenges that are often difficult to confront. Many teens often find themselves afraid, alone, and unsure where to turn. Polaris' hand-picked team of mental health experts specialize in leading patients towards a path of long term recovery. At Polaris client recovery is the number one priority. Polaris uses a comprehensive, sustainable approach to healing that equips clients with the skills and tools needed to sustain long-term happiness and growth.