Director of Admissions
amissions
Physical Address
4981 Amigo Ave
Tarzana
,
CA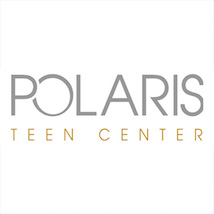 Polaris Teen Center offers residential treatment for teenagers between the ages of 12 and 17. Their team addresses the needs of these teens in a unique way, offering 24/7, private, evidence-based treatment in a comfortable, safe setting. The typical client profile at Polaris will be someone whose mental health disorder(s) has significantly impaired their everyday functioning. Residential Programs & Mental Health Treatments: • Depression / Major Depressive Disorder • Patterns of Self-Harm, and Suicide Ideation • Anxiety • PTSD • Bipolar Disorder • Gender Identity Disorder / Gender Dysphoria • Emerging Personality Disorder • Borderline Personality Disorder • ADD / ADHD • Autism Spectrum Disorder • Eating Disorders • Substance Abuse Disorders • + other conditions Each client will attend at least three individual sessions per week with a licensed clinician. School is held five days per week, led by a credentialed teacher who ensures educational goals are met.
General Information
Private Company - Owners On-Site
Privately Owned
Ari Brown
Residential Treatment
Students are Always in "Line-of-Sight" with staff
HIGH: Family Expected on weekly calls (or more) & to attend all family workshops (weekly , monthly or quarterly)
Additional Professionals & Medical Rule Outs
Academic
Year Round School (either quarters, trimester, semesters)
Nuts & Bolts
Call for more information
Mission Statement
Polaris Teen Center offers evidence-based psychiatric treatment for teens and adolescents ages 12 to 17. Polaris' mission is to assist teenagers through the initial phase of addressing and treating a mental disorder that has significantly impaired everyday functioning.