Director of Admissions
Kate VandeKraats
Physical Address
763 North 1650 West
Springville
,
UT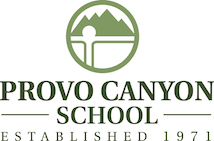 provocanyon.com
Provo Canyon School is a leading national provider of residential youth treatment and has a deep history of supporting the academic, therapeutic, and developmental needs of their students. We have a diverse population of students referred to our services from all over North America. Provo Canyon School has two main campuses with one located in Springville, Utah and the other in Provo, Utah. As previously stated, Provo Canyon School was sold by its previous ownership in August 2000. We therefore cannot comment on the operations or patient experience prior to that time. What we can say is that the school provides a structured environment teaching life-skills, providing behavioral health therapy, and continuing education for youth who come to us with pre-existing and complex emotional, behavioral and psychiatric needs. These youth have not been successful in typical home and school environments, and in many cases have a history of engaging in dangerous behaviors such as self-harming and/or attempting suicide, physical violence and/or aggression toward others, and use of illicit substances. While we acknowledge there are individuals over the many years who believe they were not helped by the program, we are heartened by the many stories former residents share about how their stay was a pivot point in improving – and in many cases, saving – their lives.
General Information
Corporate Or Public Company
Privately Owned
UHS
Call for more information
Residential Treatment
Students are Always in "Line-of-Sight" with staff
HIGH: Family Expected on weekly calls (or more) & to attend all family workshops (weekly , monthly or quarterly)
Additional Professionals & Medical Rule Outs
Academic
Traditional teacher-led class
Year Round School (either quarters, trimester, semesters)
Accreditation
State License
Utah Office of Licensing
call for more information.
call for more information.
Nuts & Bolts
Call for more information
Call for more information
Elopement
Infectious Disease
Major Injury | Death
Pregnancy
Restraint
Runaways
Call for more information.
Mission Statement
Our purpose is to be the best resource possible for supporting both the individual and the family through the services we provide when they encounter or experiencing difficult challenges.