Gender ::
Female | Male | Transgender
Director of Admissions
Anngela Starnes
Physical Address
155 Bensland Rd
Davis
,
WV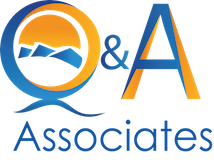 qa-associates.com
There are three (3) different residential options at QA for Young Adults (18+) APPLEWOOD TRANSITIONS FOR YOUNG WOMEN: Applewood Transitions provides opportunities in a supportive, caring community for emerging young women to explore and practice real life skills to prepare them to transition to a more independent and productive life. The young women live in Applewood Inn near Davis, WV. Our clients begin by working at the Breakfast Nook restaurant, housed at the Inn, and later, progress to other job opportunities in the local community. THE JOURNEY TRANSITIONS FOR YOUNG MEN: The Journey WV provides opportunities in a supportive, caring community for emerging young men to explore and practice real life skills allowing them to transition to independent living. These young men work to develop or fine tune their individual life skills and to gain consistent employment within the structure of the program and/or with businesses in the local community. CABIN MOUNTAIN LIVING CENTER: Cabin Mountain provides opportunities for young women and men to achieve their highest level of self-sufficiency based on their individual capabilities. Clients of Cabin Mountain are facing challenges such as Autism Spectrum Disorder, Traumatic Brain Injury, Developmental Delays, Fetal Alcohol Syndrome, etc. Clients live on a small working farm and can also find employment within the structure of the program as well as with partners in the local community. For more information, please visit the QA website link to the right.

General Information
Private Company - Owners On-Site
Privately Owned
Q&A Associates/Angie Shockley
Please call for more information.
Transitional Living / Community Based Support
Program
Executive Functioning or Social or Life Skills
Failure to launch
Visits to program preferred.
Houses: Live in support staff
Therapy
Group mindfulness-non-clinical
Technology
Can bring computer but limited internet
}
They can come with phones-help to manage
Education
Finish HS or GED, college and voc classes
Accreditation
Nuts & Bolts
Call for more information
Call for more information
YOQ and qualitative study by PhD candidate
Private / Self Pay
Breakout Billing For Insurance
not required but would report to state as needed
Mission Statement
Q&A Associates operates Applewood Transitions for Young Women, The Journey Transitions for Young Men and Cabin Mountain Living Center. The clients residing in these programs are young adults ages 17.5 and up. Q&A programs focus on providing opportunities for clients to develop independent, functional, and happy lives. The young adults have struggled to reach independence for a variety of reasons such as the inability to develop and/or implement the life skills needed to be successful or struggling to obtain consistent employment. Our goal is to help the clients find meaning and an authentic purpose for their lives as well as a practical path to achieve their goals.