Gender ::
Female | Male | Transgender
Director of Admissions
Stacey Reynolds
Physical Address
90 Bell Rock Plaza Suite 100A
Sedona
,
AZ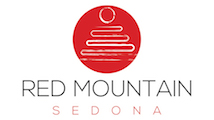 redmountainsedona.com
Red Mountain Sedona is the premier mindfulness-based, young adult transition program. Located in one of the most beautiful places in the world, our program helps young adults, ages 18 and up, address the emotional and/or behavioral issues preventing them from "launching" into productive and fulfilling lives. Our students are talented and bright young people, who struggle with issues that may include: - Depression - Anxiety -Trauma -Substance use -High-Functioning Autism Spectrum Disorder (ASD) with the capacity for engaging in an insight-based program -ADHD - Emotional and behavioral challenges - Compulsive behavior - Isolation/social withdrawal -Academic underachievement We believe that every individual we work with is capable of fully recovering from depression, trauma, anxiety, addiction and poor choices. We also believe it is possible to build lives that are rich in meaning, joy and connection. Our clients engage in daily training of the mind, body and spirit using various forms of: - Meditation and mindfulness practices - Individual and group therapy - Martial arts - Yoga - Life skills - Physical fitness - Adventure and recreation Call us if you'd like to discuss how Red Mountain can help launch you or someone you know into a more fulfilling and meaningful life! (855) 998-5272

General Information
Private Company - Owners On-Site
Privately owned property with additional leased
Transitional Living / Community Based Support
Program
Executive Functioning or Social or Life Skills
Failure to launch
Sober Community
Supportive College Environment
Call For More Information
Visits are tied to program
Apartment Living: Support staff on call
24 hour awake staffing for all residences
Therapy
Provided as Part of Program
Technology
Students have Laptops
Students earn laptop at appropriate phase
}
Education
College University or Community
Accreditation
State License
Arizona Department of Behavioral Health
Nuts & Bolts
Call for more information
Call for more information
Phoenix, Phoenix Sky Harbor International Airport [PHX]
Currently participating in NATSAP study
Private / Self Pay
Breakout Billing For Insurance
Infectious Disease
Major Injury | Death
Mission Statement
Our mission is to help young adults overcome emotional and behavioral challenges in order to launch themselves successfully into a productive and happy adulthood.